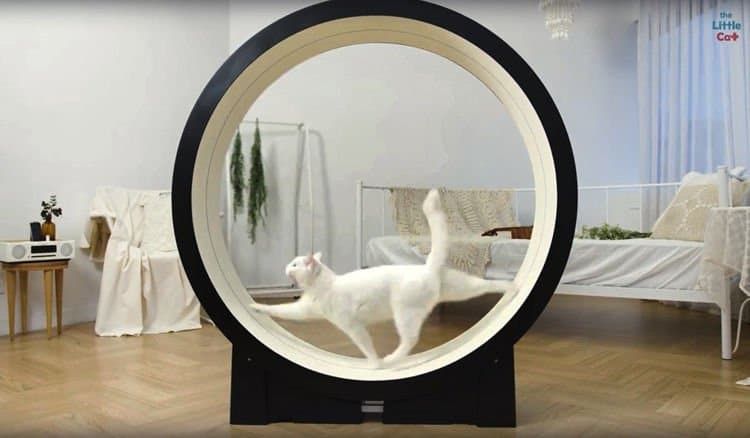 All that sleeping and eating may make your cat a little chubby. However, there's finally a way to get your lazy cat to exercise (and enjoy it)!
Called The Little Cat, the smart treadmill isn't the first designed for cats, but it's the only one on the market with integrated LED lights that encourage kitties to work out. "Inside The Little Cat, there is an LED lamp that follows the movement of the wheel," a promotional video for the treadmill explains. "The cat instinctively follows the light onto The Little Cat." Ironically shaped like a hamster wheel, the video shows a gorgeous white kitty jumping onto the machine and eagerly chasing the ever-unattainable coloured light. Just like a laser pen, the light acts as irresistible prey for most little hunters.
It's a pretty neat idea to get in a bit of exercise for your feline friend without having to do any work! Read more about it here!
Picture Credits: Pet Ping
Source: neatorama