Ganna Design was hired by two women to renovate their apartment in Taipei City, Taiwan, for themselves and their puppy. The concept centered around their friendship, which led the firm to focus on the triangle as a representation of their three roles in the home. As you would expect, the Triangle House features the geometric element throughout resulting in a bold and fun interior.
While the bones of the space are fairly white and grey, the homeowner's books and toy collection, as well as select furnishings, pop with color.
A wall in the kitchen is covered with silver and white wallpaper that extends into the master bedroom. Slender, triangular panels on the cabinets offer a peek inside while working as door handles.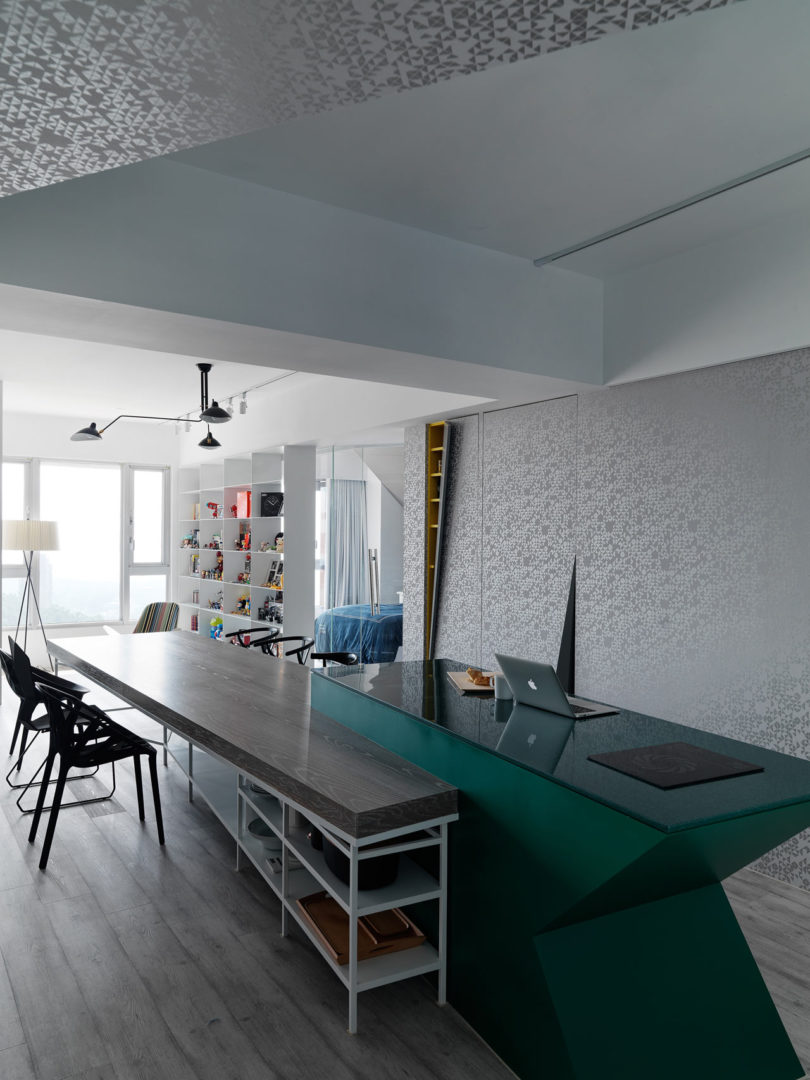 A long, grey table extends out from the bright green kitchen island and doubles as a work surface to do crafts.
Even the ceiling has triangular shapes, as does the base of the dining table.
The bedroom hides behind the bookshelf and allows light to pass through its glass back.
The glass door has a small cutout so the puppy can go between the rooms.

Source: design-milk