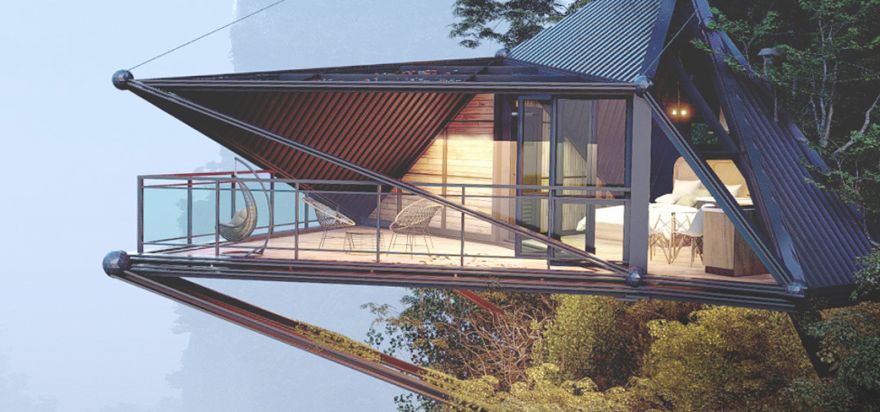 Move over, usual box-esque architecture! Triangles can be an ideal choice when designing a building or a home. According to Yanko Design's Srishti Mitra, a triangle's three sides can provide steady support and reinforcement. To prove that triangular architecture is gaining traction in the field of architecture, Mitra lists some of the very best designs:
Liyanage's Cliff Cabin, as he calls it, suspends from the side of a mountain, hovering in midair. In his 3D conceptualization, Liyanage visualizes Cliff Cabin locked in place above four support beams that are bored into the cliffside to create a secure enough foundation for Cliff Cabin to rest atop. In addition to its bottom support, four high-tensile cables are attached to the cabin's roof and balance the cabin by drawing it back away from the cliff's edge, evenly distributing the weight of the cabin. Globular spheres lock the cables in place and add an elegant and tidy touch to the cabin as a whole. Cliff Cabin takes on a primarily triangular shape, with right triangle glass facades sharpening the cabin's sides and protruding out to their center of convergence.
To view the full list, check the article here!
Image credit: Thilina Liyanage
Source: neatorama