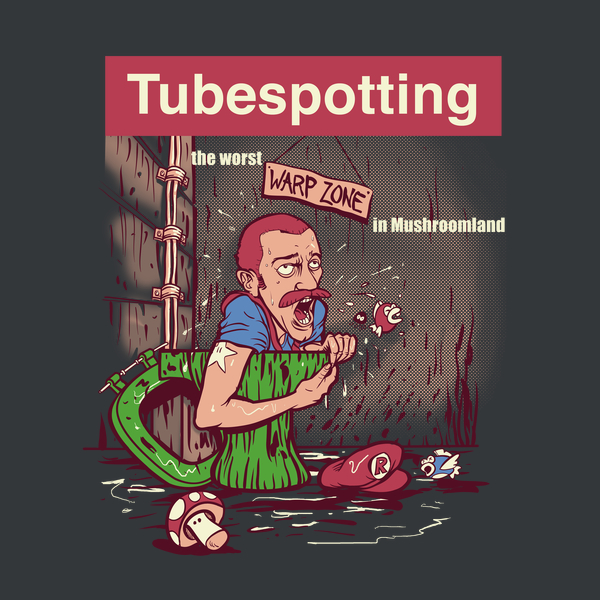 Begbie thought it would be a good idea to give up trainspotting for a while, so he started eating these really far out mushrooms he found growing along the railroad tracks. They had red caps with white polka dots and they made him feel like life might be liveable without a needle in his arm, but every time he ate them he wanted a little more. Soon he was munching on those super strong mushrooms all day long, which made life feel like a video game where he was the bros in charge who could break all the bricks and rescue all the lovely princesses before that evil bastard Sickboy could get his paws on them. But a steady diet of psychedelics had begun to take a toll on his mental health, and a man can only crawl out of so many toilets before he starts to wonder where his life had gone wrong…
People will totally trip out when they see you wearing this Tubespotting t-shirt by Donovan Alex, and it's the perfect tee to wear to the premiere of Trainspotting 2!
Visit Donovan Alex's Facebook fan page, then head on over to his NeatoShop for more dark and geeky designs:
View more designs by Donovan Alex | More Funny T-shirts | New T-Shirts
Are you a professional illustrator or T-shirt designer? Let's chat! Sell your designs on the NeatoShop and get featured in front of tons of potential new fans on Neatorama!
Source: neatorama