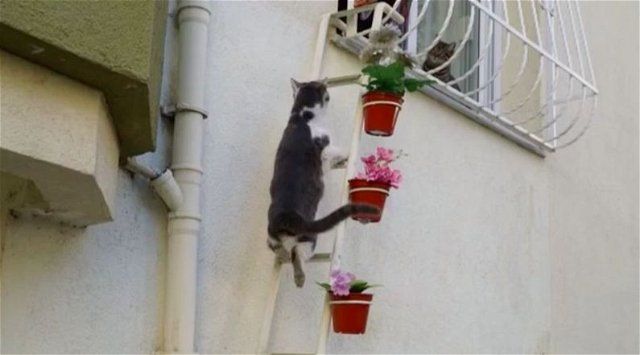 😻 Winters can be harsh in Tekirdag, Turkey, so a dentist and cat lover named Şebnem Ilhan decided to build a "cat ladder" so stray kitties can climb into her house for warmth.
🎵 Who sings it better: Led Zeppelin or this rubber chicken?
🦠 Scientists asked participants to rate pictures of people for attractiveness and found something interesting: people infected with "mind-altering" toxoplasmosis are more attractive! So, what's going on? Does the parasite Toxoplasma gondii change facial symmetry by changing endocrine levels, or do attractive people just have a higher chance of contracting the parasite?
Image: Sebnem Ilhan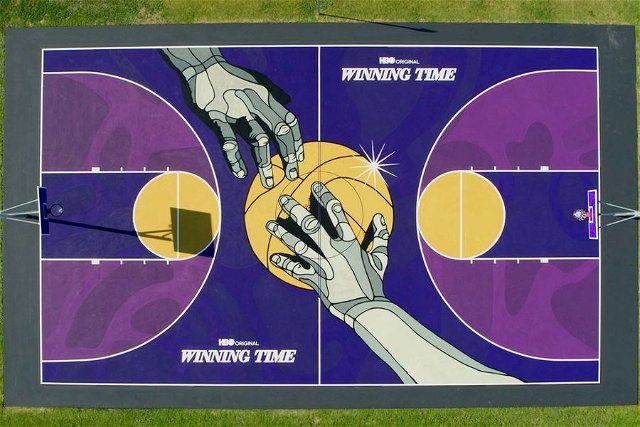 🏀 Usually, studios pay for billboards to advertise their new releases but HBO decided to do a Euro step. To promote Winning Time: The Rise of the Lakers Dynasty, they refurbished a basketball court in Inglewood, south central Los Angeles, and donated $10K to a local school. Now the community can enjoy a game of hoops on a new basketball court. Slam dunk!
🐓 After Hurricane Ida hit Louisiana, a lost rooster showed up at a local Popeye fast food restaurant and the staff there decided to make it into a mascot. I guess that's better than introducing it to the deep fryer in the kitchen!
🚲 Wales found something that works better than ambulances: paramedics on bicycles!
Image: HBO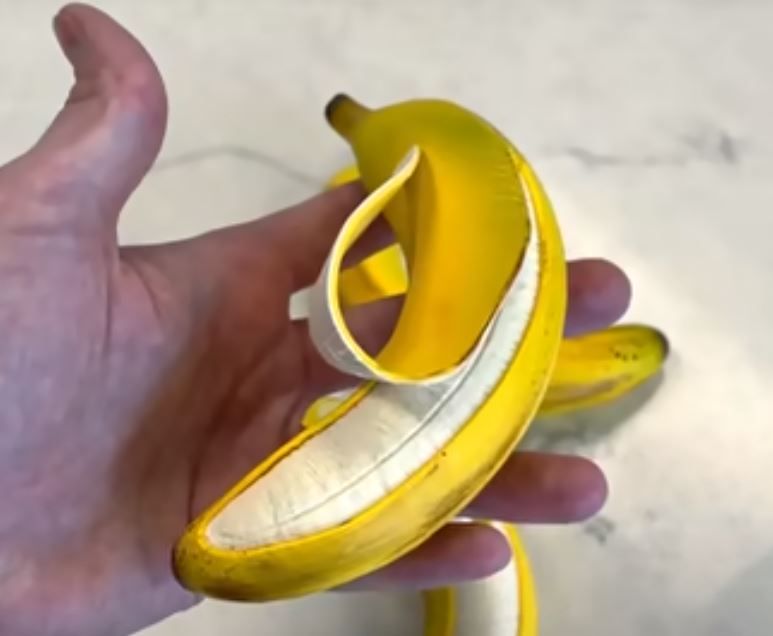 🍌 This is not a banana, but it is the ultimate in banana dessert. Watch pastry chef Amaury Guichon create an amazingly realistic banana pastry. (Now I'm hungry!)
🏠 Why don't we all live in steel houses? In the late 1940s, steel houses with steel on the outside and the inside was the hot new thing. For a while, it was considered the future of housing … until it wasn't. Here's the story of the rise and fall of the steel house.
✋ Not tired of the whole Will Smith slap saga yet? Here's the Will Smith, Vladimir Putin and Batman Venn Diagram. Previously: The Wrong Will Smith and Will Smith Slap Meme Generator.
More neat posts over at our new sites: Pop Culturista, Supa Fluffy, Pictojam, Homes & Hues, Laughosaurus, Infinite 1UP and Spooky Daily.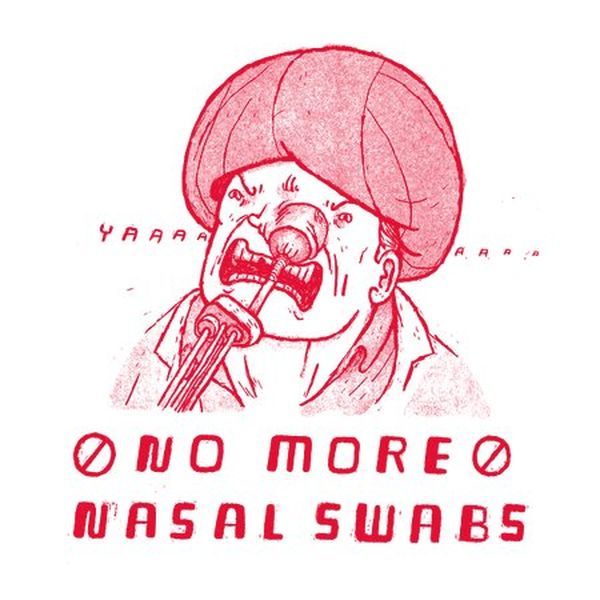 Featured art: No more nasal swabs by indie artist louisros.
🔥 Ends tonight: Save up to 20% on all Sci-Fi T-Shirts, Fantasy Shirts, and Horror Tees
Source: neatorama