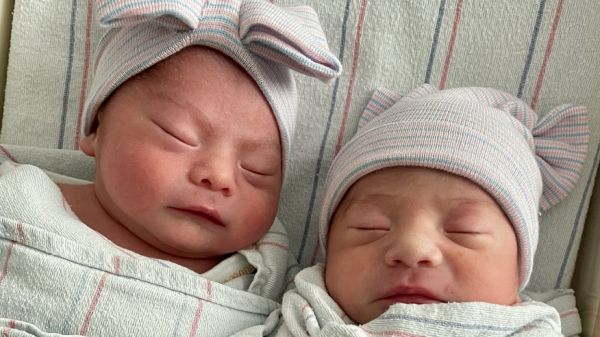 Due to the timing of their births, these twin siblings were born in completely different years. Alfredo Antonio Trujillo entered the world first at 11:45 PM at the Natividad Medical Center in Salinas, California on New Year's Eve. Fifteen minutes later, his sister, Aylin Yolanda Trujillo, emerged just seconds after midnight on New Year's Day. As a result, they have not only different birthdays, but different birth years.
A press release from the hospital says that the odds of twins being born in separate years is about 1 in 2 million births.
The twins are healthy and strong. The hospital expects for them to go home soon with their parents to meet their three older siblings.
-via My Modern Met | Photo: Natividad
Source: neatorama