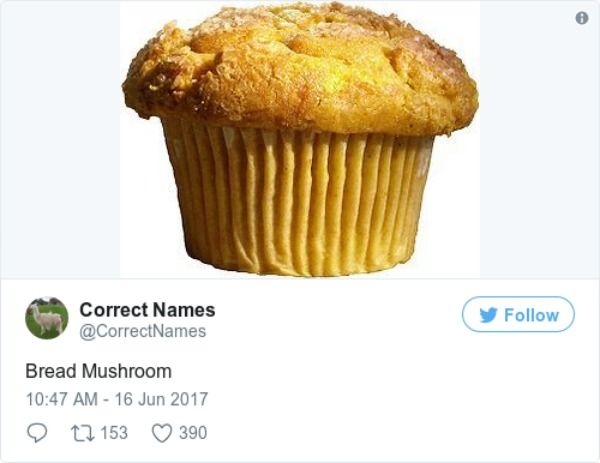 Humans love to name stuff, rename stuff and give stuff cute little nicknames, and the more loved or hated the stuff the more nicknames it earns.
Cereal Sauce pic.twitter.com/3vzJitTP4X

— Correct Names (@CorrectNames) July 3, 2017
I'm always on the lookout for fresh new nicknames for stuff, and the Twitter account @CorrectNames has proven to be a treasure trove of alternate names for stuff like milk (cereal sauce), water (snowman blood) and manatees (marshmallow seals).
Marshmallow Seal pic.twitter.com/2XMDzMt67i

— Correct Names (@CorrectNames) May 20, 2017
So stop using the same old boring nicknames for stuff and find new names for the same old stuff at @CorrectNames, and you'll have a bright future full of fun new names for stuff!
Space Bulb pic.twitter.com/vCO4P0VQMu

— Correct Names (@CorrectNames) June 11, 2017
See This Twitter Account Is Exposing The Real Names For Everyday Objects And It's Mindblowing here
Source: neatorama