Designed by Gaurav Kharkar & Associates, Nigram's Residence is a project located in Goregaon, a suburb in Mumbai, India, which consisted of two empty, three bedroom apartments being joined together. Combined, the new family home spans 2,500 square feet with a large living room that includes a formal and informal seating areas, a kitchen, dining room, bar, study, and four bedrooms. Besides merging the apartments, the firm also designed the luxurious interior.
The clients requested a clean, modern interior but left all the details up to the designers. They chose a grey, white, and brown color palette throughout the house, and added a bright color in each of the rooms to make them pop.
A paneled wood and white detail wraps up and onto the ceiling near the entryway.
The study acts as a multipurpose room and features a glass partition that keeps it connected to the living room.
In each of the bedrooms, they experimented with patterns, textures, and color that result in cozy, modern spaces.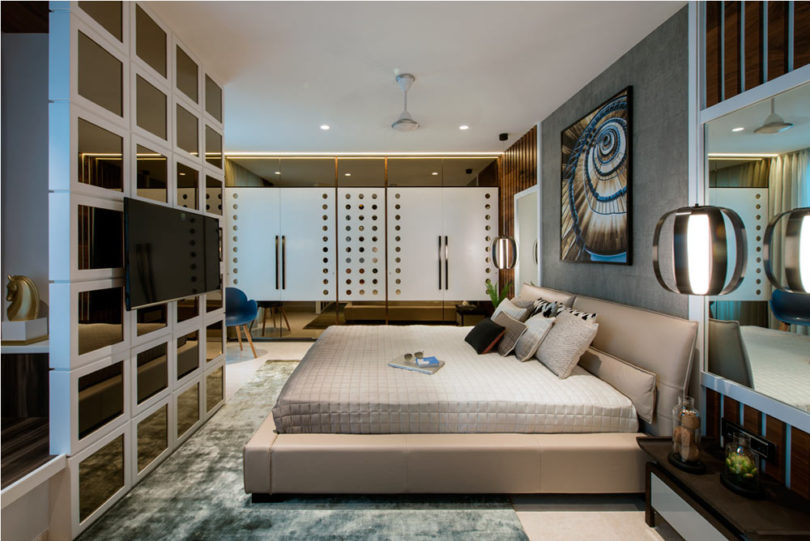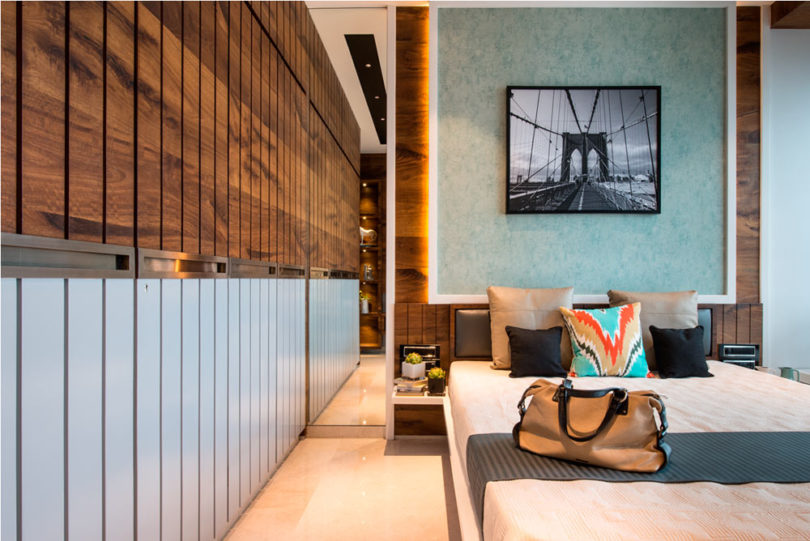 Source: design-milk