Legendary brands Heath Ceramics and Artek have a lot in common: a shared ethos for modern living, pieces built to endure, and a legacy with close ties to natural materials and thoughtful production methods. Their latest collaboration celebrates those shared values and showcases just how well the two create together. First and foremost, the Heath + Artek Collection upholds the brands' respect for people and the environment, and high standards for quality, safety, and sustainability.
The Heath + Artek Collection includes two pieces of furniture that bring together their ceramic and bent wood: the Tiles Table and a Set of Nesting Stools. The collection uses natural materials from both Finland and California that embody the beauty, utility, and longevity that Heath and Artek are all about.
Using Finnish birch wood and dual-glaze tiles, the Tile Table brings out the best from both brands. Artek's nearly 100-year-old process for bending solid wood made the charismatic L-shaped leg. And with a love of glaze experimentation, Heath created ceramic tiles in signature shades of green, white, and black. The Tile Table comes in two sizes – the Rectangular Tile Table uses rectangular 2×6" tiles, and the Square Tile Table with 2×2" tiles. You'll notice that the tiles used on each mimic the table's overall shape.
Alvar Aalto's Stool 60 is an undeniably iconic piece of furniture. Designed to complement the colors used in the Tile Tables, the reimagined stacking Set of Nesting Stools are as versatile as they ever were. A spectrum of greens ties them to the glazed tiles used elsewhere in the collection. When not in use you might mistake the stacked set for a floor sculpture, and when separated their functionality is on full display.
The Heath + Artek Collection once again brings together the craftsmanship and design we've grown to expect from the two brands. With their parallel areas of expertise, the Finnish-America furniture they've made is sure to live on through generations.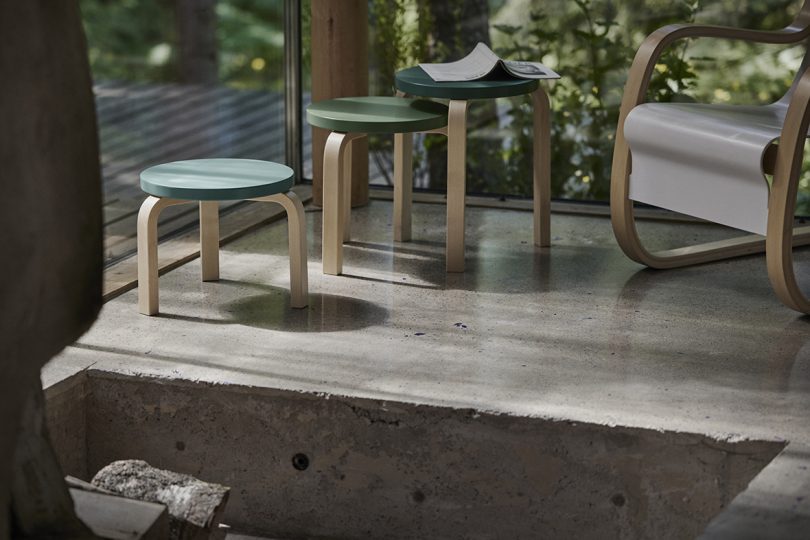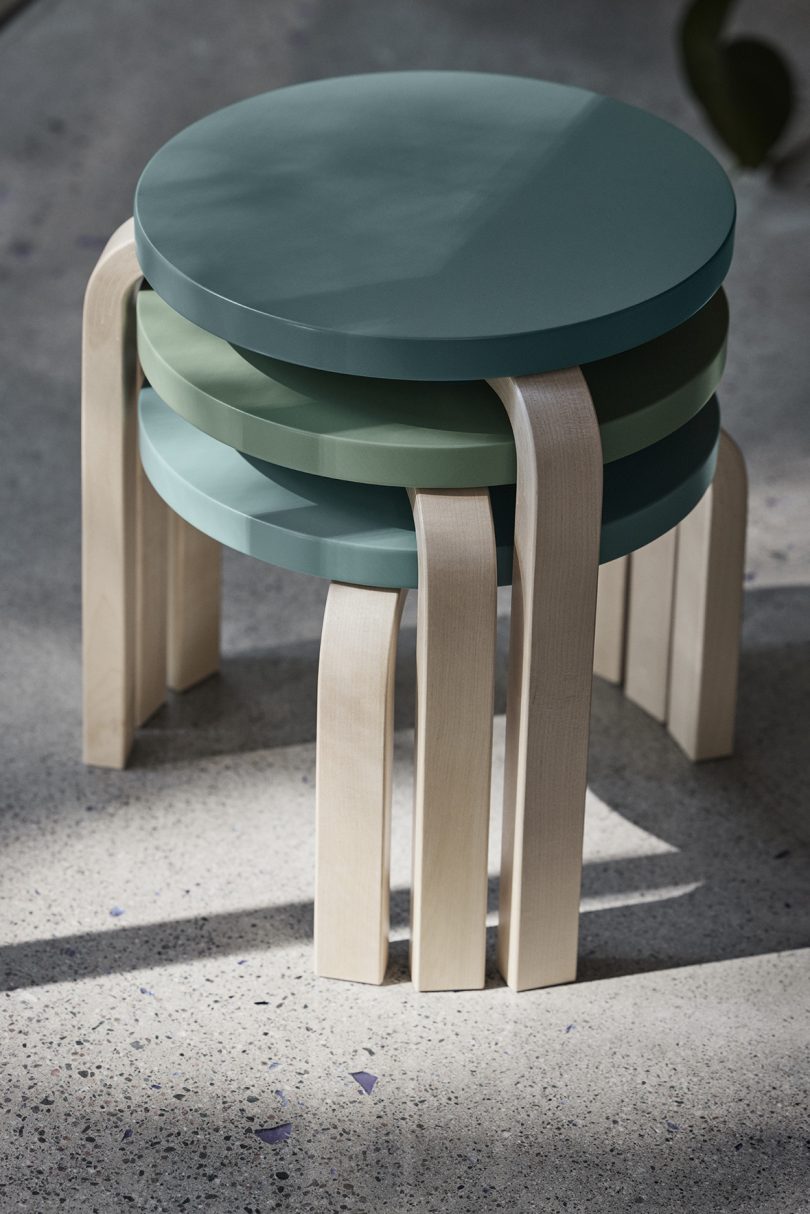 To learn more about the Tile Tables and Nesting Stools, visit heathceramics.com.
Source: design-milk