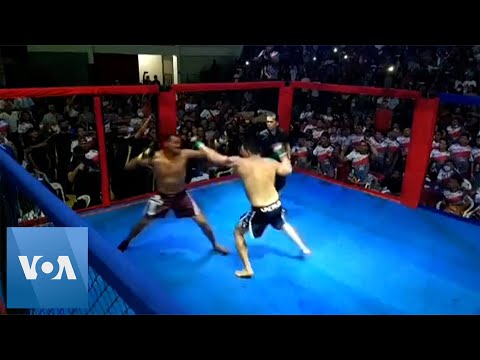 I won't speak about Brazilian politics in general, but that nation has recently produced a political reform that we can all get behind: dispute resolution by combat. Sure, it's not the grand old practice of dueling, but it is a start.
The Guardian reports that Simão Peixoto, the mayor of the town of Borba, fought a former city councilor named Erineu da Silva. It was da Silva who issued the challenge, angry at what he perceived of as the mayor's refusal to preserve a local waterpark. Mayor Peixoto accepted the challenge and the two fought in a ring set up in a school gym.
Da Silva lost based on points, but the mayor took a savage beating despite his victory.
-via Dave Barry | Image: REFEITOSIMAOPEIXOTO
Source: neatorama