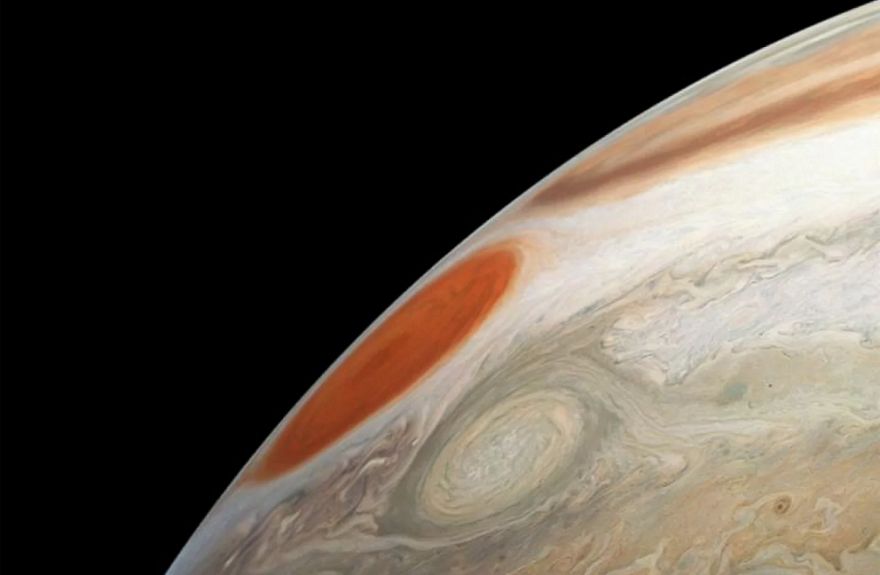 In another stunning photo captured by NASA's Juno spacecraft as it passed by Jupiter's surface, we get to see two storms next to each other.
Accompanying the famous Great Red Spot storm in this image is a second storm nicknamed Oval BA. Unlike its larger russet companion, Oval BA formed under scientists' eyes, when three smaller storms collided in 2000.
The visible-light camera on board Juno, called JunoCam, has been able to watch Oval BA change over the course of the mission, with the storm becoming paler since a previous visit nearly a year ago, according to a statement from the Southwest Research Institute, which manages the mission.
(Image credit: NASA/JPL-Caltech/SwRI/MSSS/Gerald Eichstädt/Seán Doran)
Source: neatorama