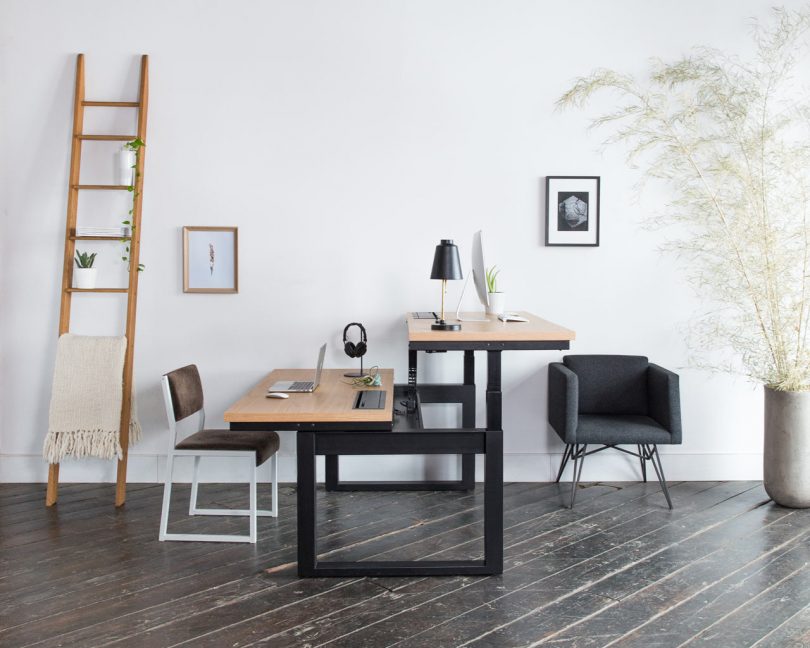 Brooklyn-based UHURU CONTRACT continues to expand their Minim Workplace Family with the launch of MINIM RISE SIT|STAND, a dual workstation with lots of possibilities. As with all UHURU designs, they've considered every last detail, from the workstation's proportions to the materials it's made from, to offer the utmost functionality without sacrificing good design.
The MINIM RISE SIT|STAND is outfitted with a powerful electronic lift system that's built right into the sturdy steel base so it's hidden away from view. It can even come with both workstations set at a fixed height, both with the SIT|STAND option, or one of each, depending on the employees' preferences.
To customize it further, you can select from five different tabletop options, three steel base finishes, and three different colors of felt for the divider.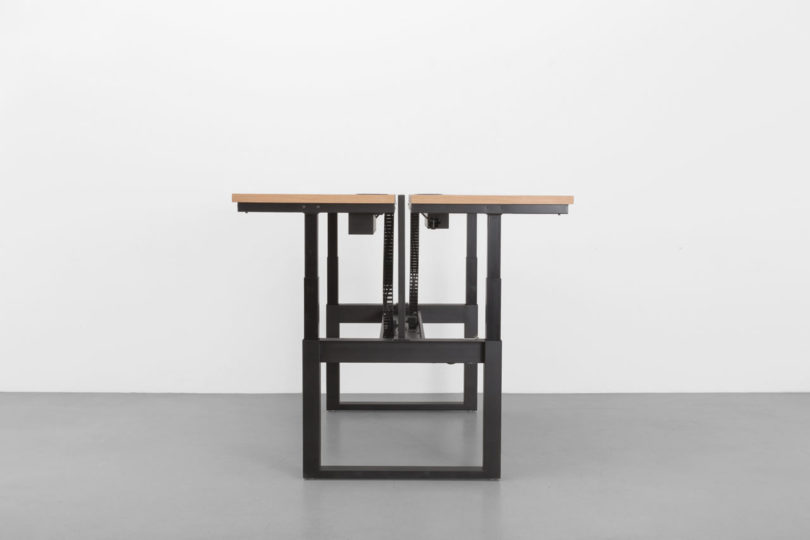 Besides the customizable look of it, there are also options to choose what kind of integrated power outlets are preferred.

Source: design-milk