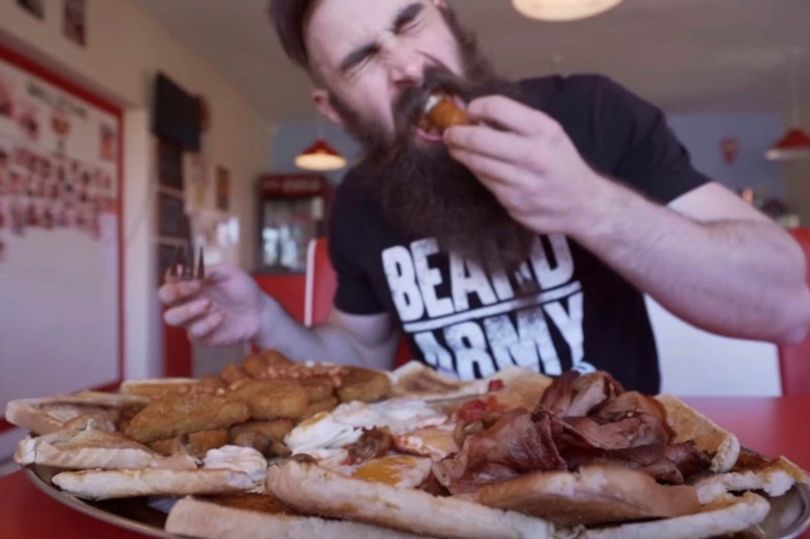 There are some people who eat to live and then there are some people who eat to beat unbeatable challenges.
A man has set a new record by demolishing an "unbeatable" breakfast challenge in record time – wolfing down 65 items totally 4,000 calories in just 12 minutes.
It contains eight of all the traditional English breakfast items, including bacon, sausages and eggs, served with a LOT of baked beans and toast.
Last year Mirror Online reported that nobody had managed to polish off the epic plate, which costs just £15, but now one food lover has done it in just 12 minutes.
If you want to read more about this scrumptious story head over to Mirror Online.
Image Credits:Bread Meets Food/ Youtube
Source: neatorama