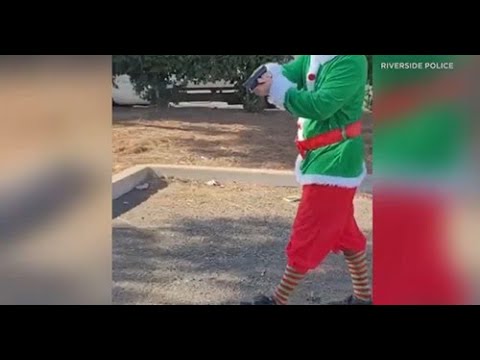 "Get him, Santa!' And Santa Claus does do, tackling a suspect while an elf drew his handgun. This scene took place in Riverside, California, on Friday. Two police officers working undercover outside of a Target store spent their day arresting shoplifters as they left the store. Then they noticed three men stealing a car in the parking lot. NBC 4 News quotes Detective Paul Miranda about the incident:
The elf cornered one very perplexed suspect.
"When I looked over my shoulder I saw Santa running by me going after the second subject," Miranda said.
The driver got away but detectives say they know who he is.
As for the other two suspected thieves…
"They were apologetic and Santa is currently deciding whether they stay on the naughty list," Miranda said,
-via Dave Barry
Source: neatorama