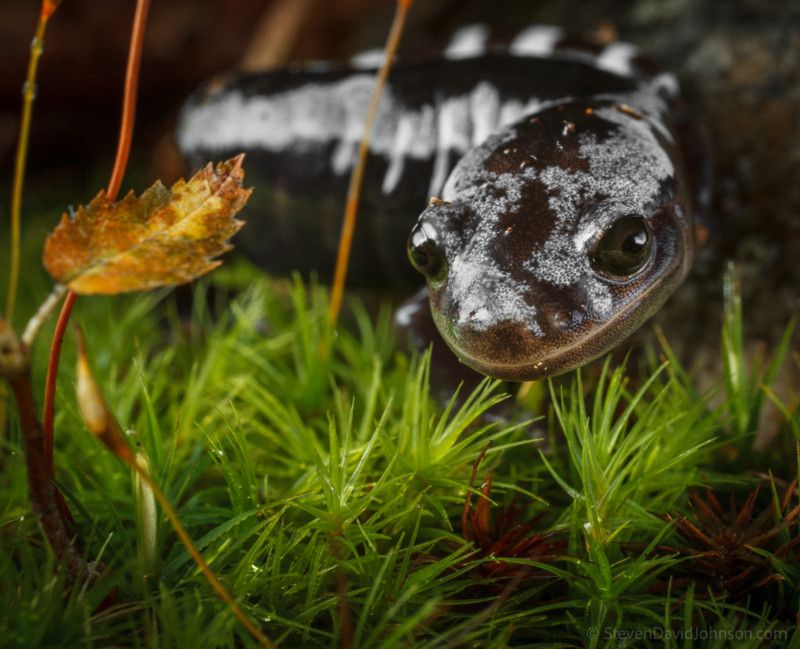 What are vernal pools anyway? Vernal pools are temporary bodies of water formed by seasonal rains and snowmelt. This is the focus of conservation photographer and professor Steven David Johnson's images for his new ebook. The Virginia-based photographer aims to showcase the beauty in these environments:
As an adult, Johnson moved to Virginia in 2005 and became a photography teacher at Eastern Mennonite University. He tells PetaPixel that nature photography became a way for him to understand and communicate about his new environment, most notable learning about the central and southern Appalachians, which provide biodiversity hotspots for salamanders — with more than 50 species in Virginia alone. Johnson says that this fueled his macro photography skills as he learned to document salamanders, frogs, and other — often hidden — life forms in the forests. He eventually moved to underwater photography to capture complete life cycles.
[…]
"There's a tiny world of beauty and complexity that deserves appreciation and protection," writes Johnson in his e-book.
Although documenting vernal pools life cycles is cyclical — because the same events happen annually — each year brings an additional layer of complexity, depth, and new discoveries about behavior.
"It's a dramatic cycle that takes place on a minute scale," explains Johnson.
Image credit: Steven David Johnson
Source: neatorama