United Cycling LAB & Store is a minimalist space located in Lynge, Denmark, designed by Johannes Torpe Studio. A dilapidated industrial building constructed in the 1990s was transformed into a retail experience. The space combines the functions of a traditional showroom with the ambition to support the global bicycle community.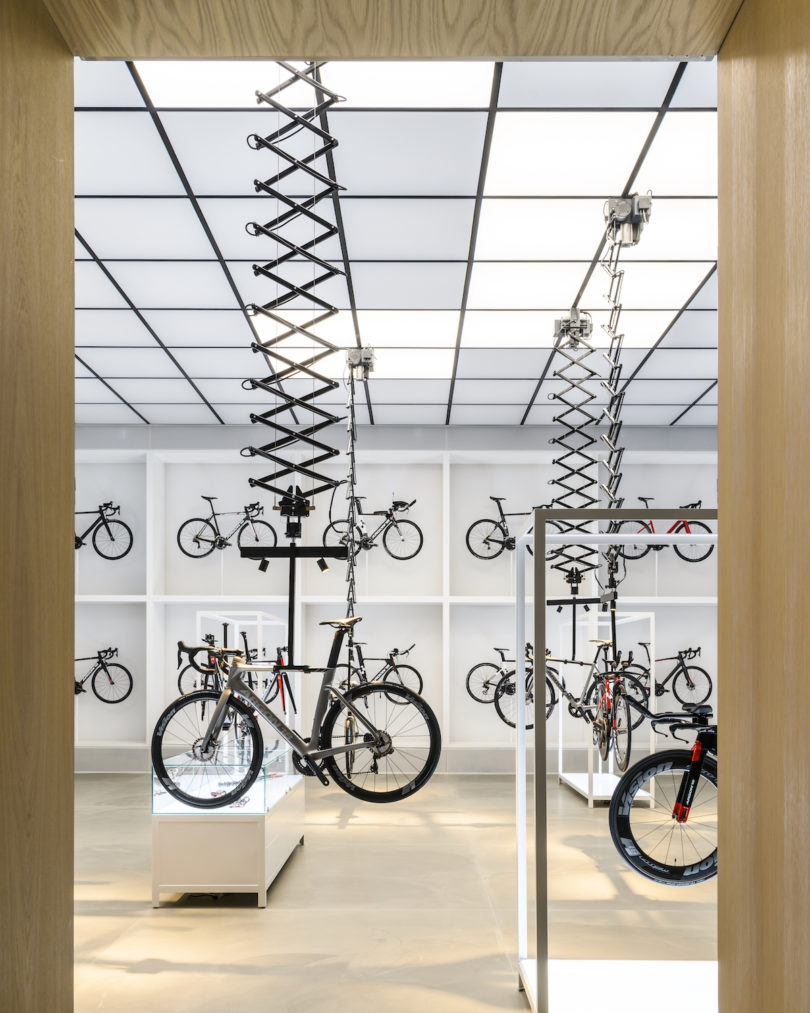 The space consists of office facilities, meeting rooms, cantina, storage facility, and an outdoor plaza by the main entrance. The concept emerged from inspiration gathered from the detailed engineering of carbon fiber bicycles, and to highlight what these bicycles represent.
The architecture follows a grid system with concrete floors and white walls used throughout in order to highlight the bicycles. One of the walls has a customized illuminated display that can feature up to eight bikes. Suspended from the ceiling are five pantographs that elegantly display a selection of prototypes.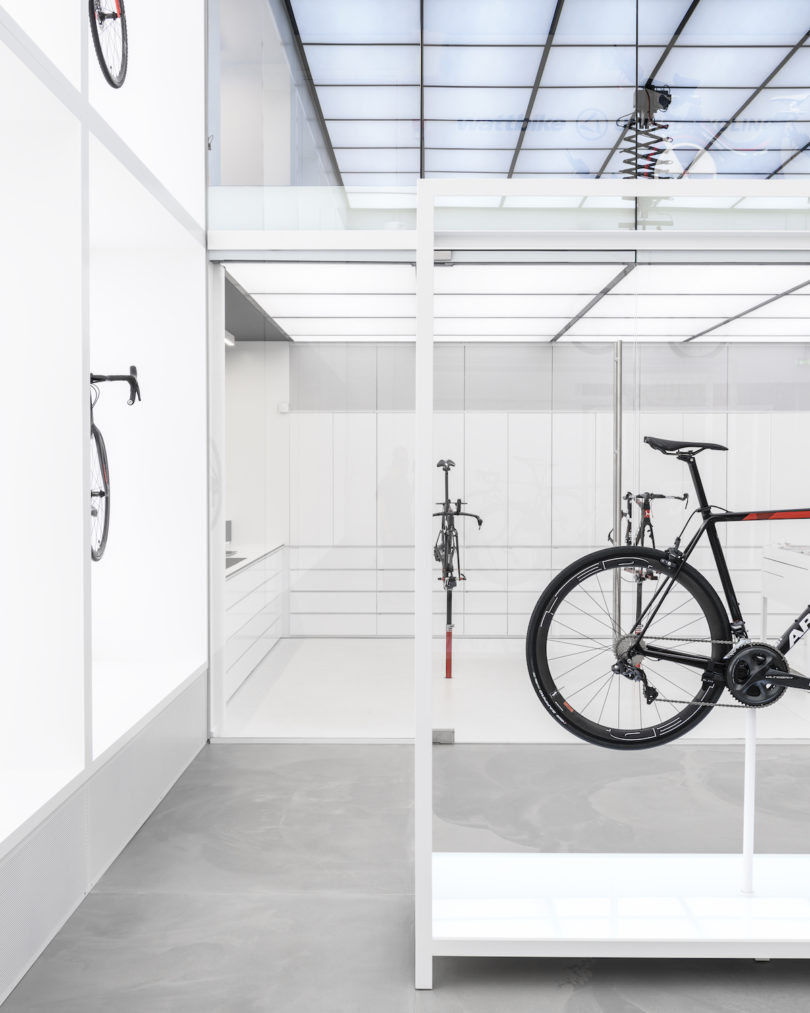 Source: design-milk