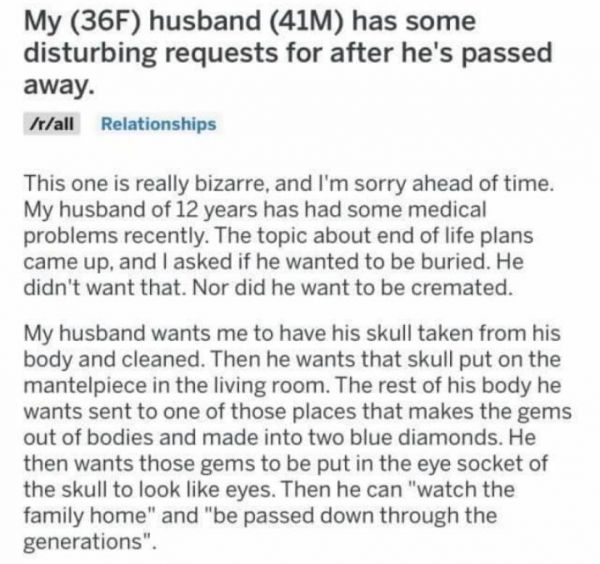 The original post has disappeared from the subreddit /r/relationships. This is most likely because the woman felt overwhelmed with shame at not immediately supporting her husband's spectacular plans for his remains after his death.
Novelist Herb Mallette proposes that a better option would be to have the skull placed next to the wife's nighstand so that he could watch over her as she sleeps. This would be far more romantic than resting on the mantle. I'll bet that if the husband had pitched this modification of his plan to his wife, she'd swoon with bliss and agree.
If she simply refuses to cooperate, then I think that the husband should have his cremated remains compacted into a jewel that will be embedded in the pommel of a cursed sword that will be used by his children to slay his still-living enemies.
I'm sentimental that way.
Source: neatorama