Untitled (Bodybuilder I), 2003, and Untitled (Prime Minister), 2004
akwong
Thu, 10/28/2021 – 14:31
Alexandra Croitoru's double portraits blend cynical humor and deadpan formality, mimicking standard compositions for such images. In each example, the man is seated and looks away from the camera, while the artist stands behind him, touching his shoulder and staring into the lens. Croitoru's stereotypically masculine companions here are Adrian Năstase, prime minister of Romania at the time this work was made (who was later tried and imprisoned for corruption), and a bodybuilder who trained at her local gym. Although her gestures and posture appear deferential, Croitoru's gaze is defiant.
Image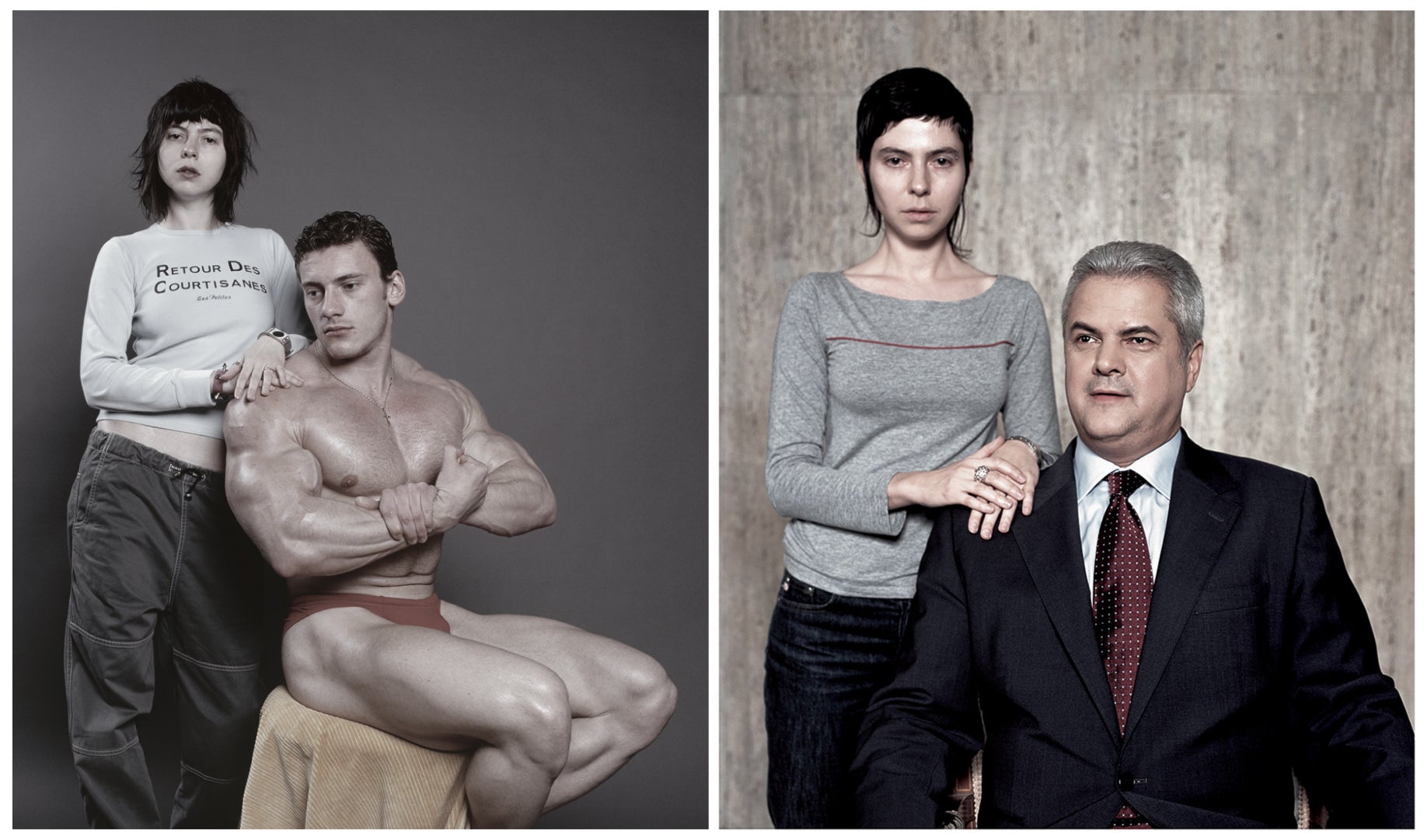 Tombstone
Alexandra Croitoru
Romania, b. 1975
Untitled (Bodybuilder I), 2003
Untitled (Prime Minister), 2004
Dye coupler prints
Los Angeles County Museum of Art, gift of the Sir Mark Fehrs Haukohl Photography Collection
M.2021.96.32, .33
© Alexandra Croitoru, digital images courtesy of the artist
Source: lacma.org