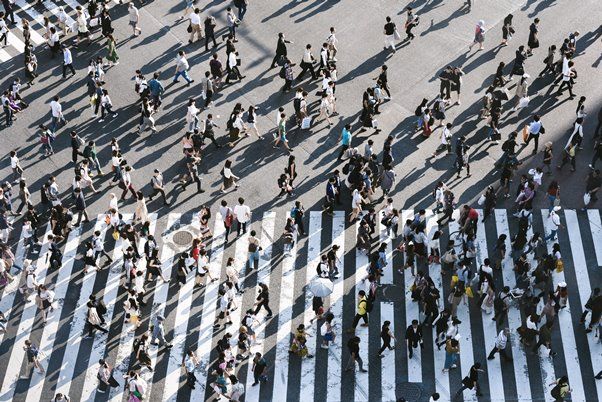 Just as cars have rules of traffic on the road, pedestrians have a similar set of guidelines that people usually observe though there is no formal written document stating what is proper or not.
It all goes by feel although over time, generally accepted "rules" have been formed and a silent agreement among pedestrians to abide by them.
Without even thinking about it, you probably abide by the common pedestrian traffic rule that faster walkers should move to the inside of a path while slower walkers gravitate to the outside.
In the United States, this aligns with street traffic rules, where vehicles pass on the left, while slower vehicles stay in the right lane of the road.
This approach to passing leads to the formation of pedestrian lanes of traffic. While they're not painted on sidewalks like they are on roadways, these functional lanes can help pedestrians move more comfortably and quickly.
Human systems engineers like me know that pedestrian lanes emerge naturally in crowded environments.
(Image credit: Ryoji Iwata/Unsplash)
Source: neatorama