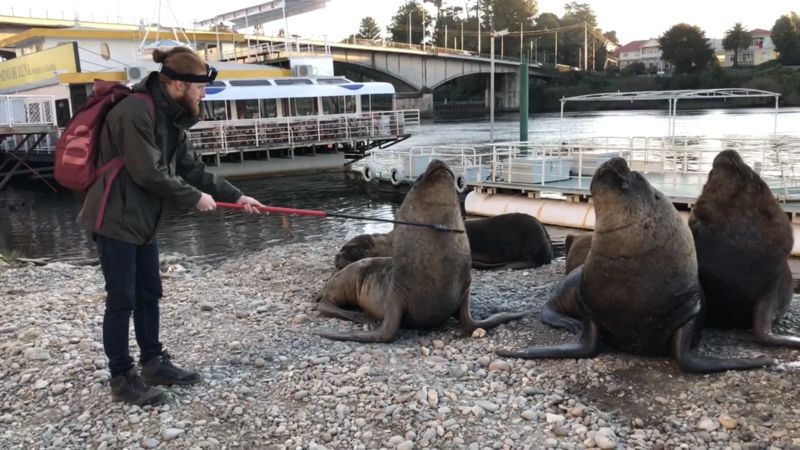 Valdivia, Chile. Like stray dogs, sea lions prowl the fish market, waiting for food. A solar-powered water taxi then comes at them. A young scientist named David Ebmer stretches out his hand from the water taxi, reaching out to a massive sea lion . In his hand is a long stick with a lice comb taped on its end.
As a student of the parasitologist Carlos Hermosilla at Justus Liebig University in Giessen, Germany, Ebmer came to Valdivia to advance the team's goal of studying marine mammals in the least disruptive way possible.
As human activities including fishing, shipping, and drilling encroach on marine mammals worldwide, scientists are striving to reduce the impact of their research. Flashy new technology, such as the drones that collect whale snot, can help. But sometimes all you need is a comb, a stick, and some tape. As Ebmer reported in May 2019 in the journal Parasitology Research, his "telescopic lice comb" performs beautifully, collecting sea lion fur and loose skin in addition to lice. With these samples, scientists can probe the curious biology of marine lice—some of the world's only seafaring insects—as well as the genetics and health of the sea lions themselves.
Find out more about the sea lions and the study over at Atlas Obscura.
(Image Credit: David Ebmer)
Source: neatorama