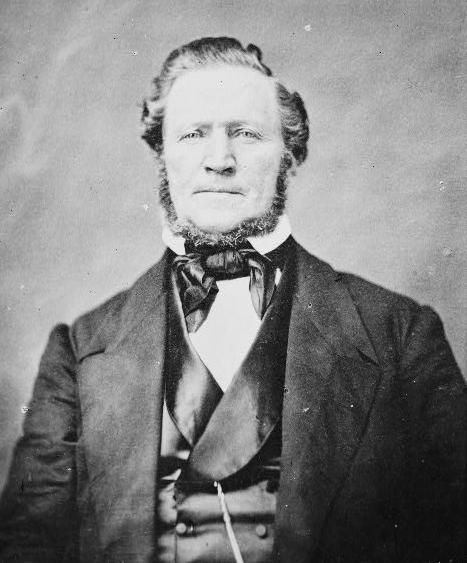 Mormon founder Joseph Smith was killed in 1844, and in 1847, his followers settled in the far west wilderness that would eventually be Utah, under the leadership of Brigham Young. They just wanted to be left alone without government interference in their religion. But the United States government eventually showed up in Utah. The U.S. had seized the Utah territory in the Mexican-American War, and sent David Burr out to survey it.
When David H. Burr, the first Surveyor General of Utah Territory, showed up in Salt Lake City in July 1855, Brigham Young, then territorial governor, was almost certain he was a spy for the federal government. "Burr has been watching for evil ever since he has been here," Brigham Young wrote to Utah's representative in Congress.

Young, also the spiritual leader of Utah's Mormon settlers, did not have a high opinion of federal officers in general. He called them "dog and skunks … sent here by the authority of Government to rule over men as far above them as they are above the low and vicious animals they so faithfully represent." But Burr posed a particular threat. He had made his name mapping states further east, but his task in Utah was a very different kind of job. He and his men were meant to parcel out the land of the territory into plots that could be sold or settled, and to the Mormon communities who already lived on some of the land, that work was a threat. Once the federal government had measured the ground beneath their feet, there was no guarantee they'd be allowed to stay.
The Mormons made Burr's task impossible. They read his mail. They stole livestock, beat one of his surveyors severely, and incited the Native Americans against the surveyors. The tension between the Mormons and the survey team eventually led to the two-year Utah War. Read how it came about at Atlas Obscura.

Source: neatorama