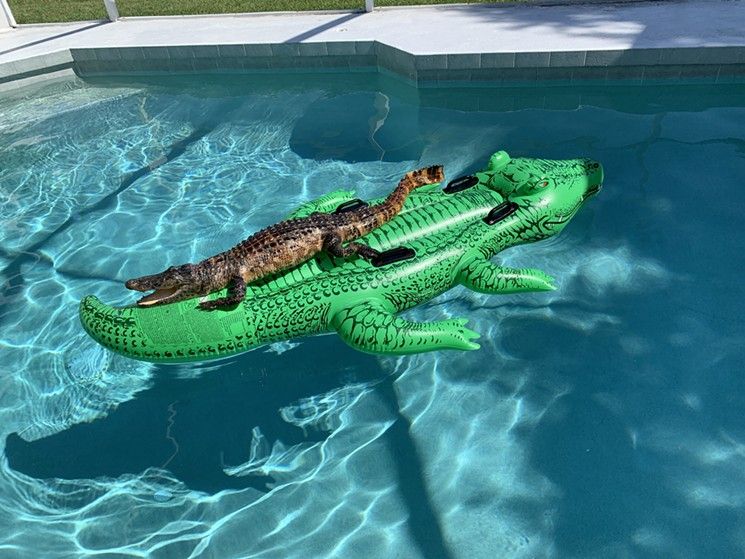 The Jacobs family rented an Airbnb home in South Miami for their vacation. When they arrived, they found a beautiful pool with an alligator pool float in it . . . and an alligator on the float! The Miami New Times quoted the best response:
"My daughter, who's 14, was like, 'Dad, this is soooo meta,'" Jacobs tells New Times.
Indeed it was. The family contacted the owner of the home, who then called wildlife management authorities. An alligator wrangler captured the alligator and removed it. The alligator then probably left a negative review on Airbnb.
-via Dave Barry
Photo: Dave Jacobs
Source: neatorama