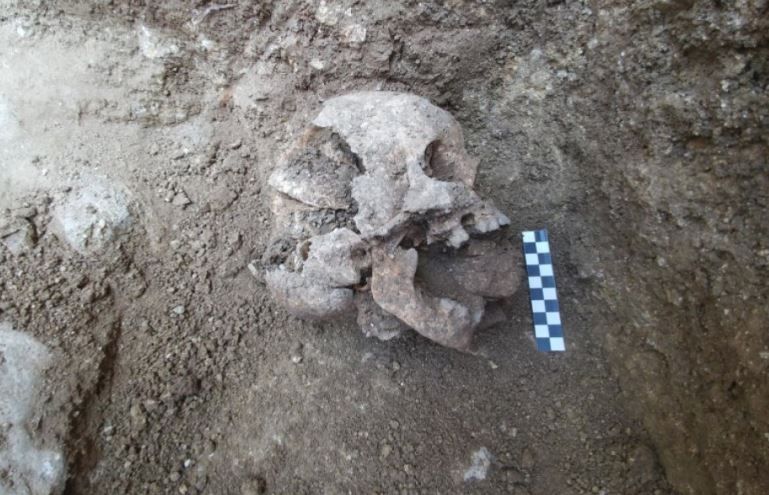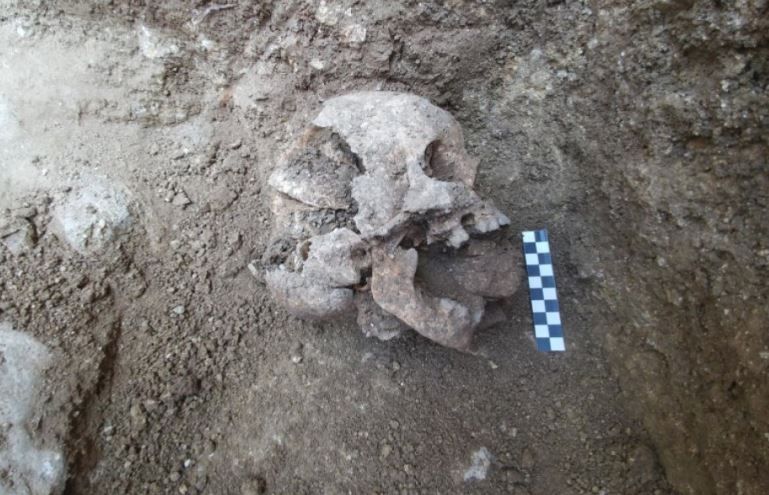 Archaeologists working at an ancient Roman site in Italy discovered the remains of a young child with a rock intentionally inserted into its mouth. They surmised that it's placed there as a ["vampire burial" rites to prevent the child – possibly infected with malaria – from rising from the dead and spreading the disease.
"Locally, they're calling it the 'Vampire of Lugnano'," University of Arizona archaeologist David Soren told Science Daily:
The 10-year old was the first at the cemetery to be found with a stone in its mouth. Similar burials have been documented in other locations, including in Venice, where an elderly 16th-century woman dubbed the "Vampire of Venice" was found with a brick in her mouth in 2009. In Northamptonshire, England, in 2017, an adult male from the third or fourth century was found buried facedown with his tongue removed and replaced with a stone.
These types of burials are often referred to as vampire burials, since they are associated with a belief that the dead could rise again. Other examples of vampire burials throughout history include bodies being staked to the ground through the heart or dismembered prior to interment.
Photo: David Pickel/Stanford University
Source: neatorama