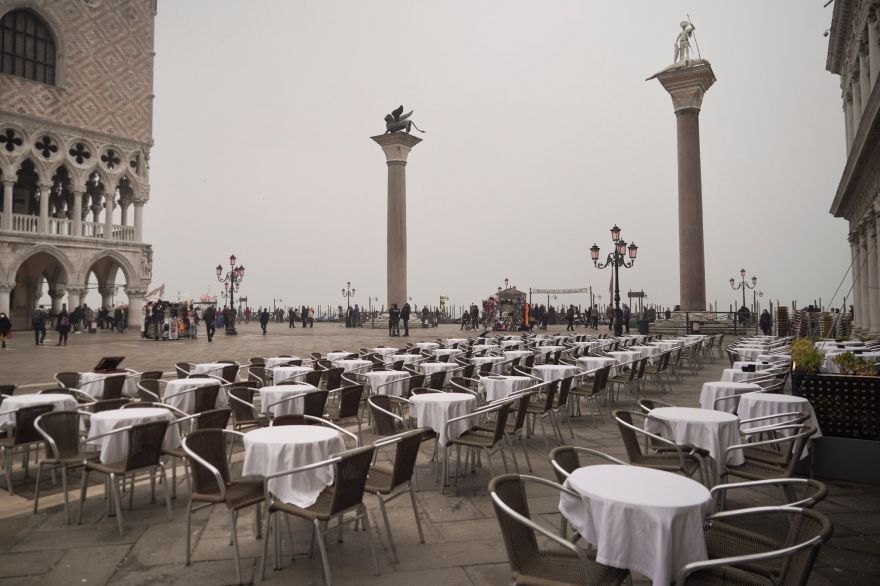 What were once chairs and tables brimming with people have now become cold steel and empty tables. What were once tourist spots have now become desolate and lifeless. This is the city of Venice now, after the flood in November and the recent outbreak of the coronavirus.
According to Associazione Venezia Albergatori, an association of local hotel owners, 50 percent of reservations in Venice have been canceled in the last week. "The situation is dramatic for the industry," said Vittorio Bonacini, the chairman.
Mr. Bonacini estimates that since November, Venetian tourism, worth 3 billion euro or about $3.3 billion, "has probably lost 800 million euro." Since the outbreak began on Feb. 21, he said, Venice hotels have lost almost 70 percent of their international visitors.
Once plagued by overtourism, Venice is now ghastly empty.
More information about this over The New York Times.
(Image Credit: Renata Brito/Associated Press)
Source: neatorama