If you find yourself on Via Palermo in the Brera district in Milan for Salone del Mobile, you won't want to miss the six new lighting collections being released by Lee Broom. The British designer is marking the brand's 15th anniversary and its first new release in four years. Broom loves pushing the boundaries of materials and experimenting with elements of architecture, art, and design. This collection includes 30 pieces that use carved oak, extruded aluminum, plaster, and Jesmonite – but our favorite might be the sculptural Vesper.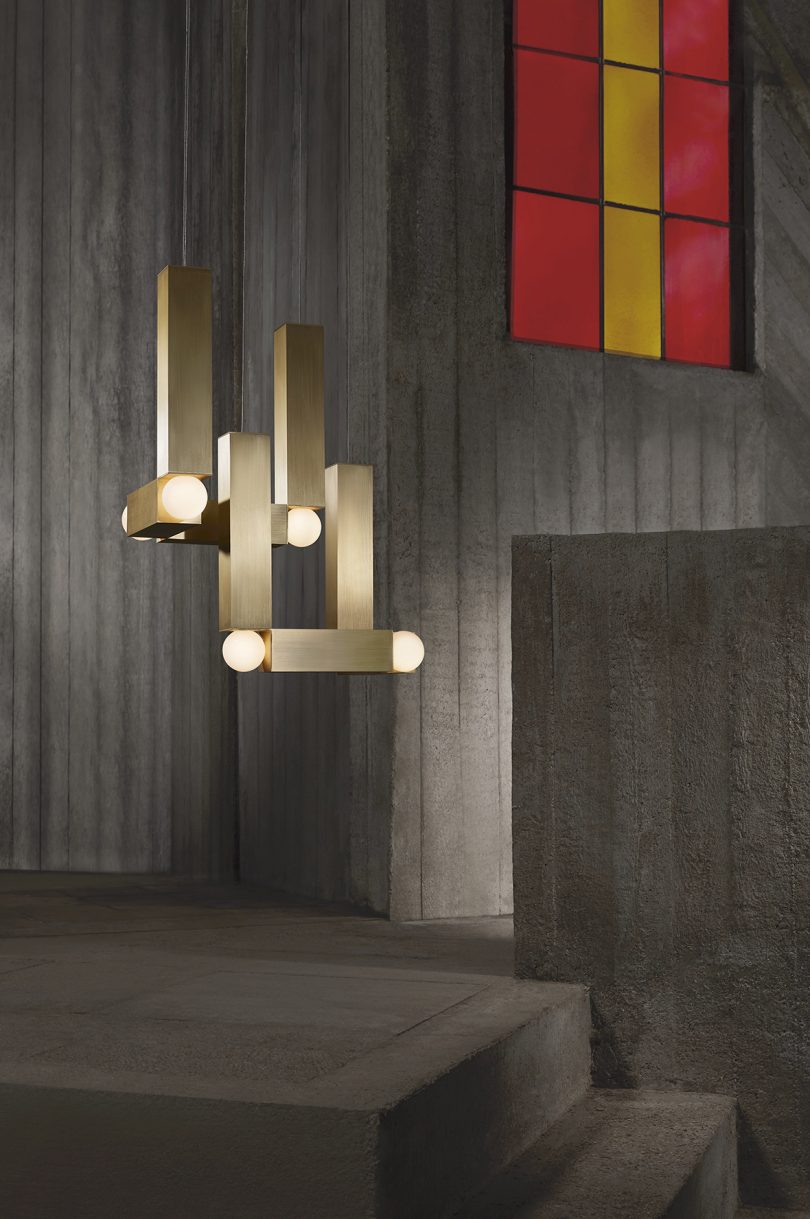 "When initially designing this collection which celebrates 15 years, I decided to look back at some of the things that inspired me to be a designer in the first place. So I began looking at the Brutalist architecture I grew up with as a child, a period of architecture that I love," said Broom. "Delving deeper, my attention became engaged with brutalist places of worship. This led me on a fascinating journey to researching cathedrals, temples, and churches from antiquity to mid-century to the present day. I wanted to create a lighting collection that invoked that same sense of awe and mysticism as those buildings and their interiors."
Broom found inspiration for Vesper in the geometric lines of Brutalist sculpture and modernist cathedral lighting. Using extruded aluminum, the designer explores balance and interconnection through Vesper's rectangular cubes that appear to be seamlessly connected by illuminated spheres. Available in duo and quatro versions, in both anodized brushed silver and brushed gold, the lighting is suspended by cables and appears as a sculpture in midair.
To learn more about Vesper, visit leebroom.com.
Source: design-milk