A mixed-media show in London is documenting the unfortunate realities of war with found-objects. With an eye toward using All-American keepsakes like comic books and miniature toys, Ben Turnbull constructs his pieces with a consideration for the true picture of war. The 2D show is titled No Guts No Glory and shows at Saatchi Gallery.
The staring face of a young boy, peering up wearily from under the weight of his army green helmet, is a display of vulnerability and uncertainty. A modern-day Uncle Sam, pointing at the viewer constitutes a piece wryly titled I Need a Hero. On closer inspection, the layered artworks are an entirely new beast up-close. The landscape work sporting the show's title No Guts No Glory displays a young man staring off into the distance dressed in military garb. From his structured jaw to his museful eyeline, each facet of the portrait is made up on tiny details from a comic book. The boy's face is is composed of tinier comic-character faces; the piece's background is composed of speech bubbles; the boy's dress made of small vignettes of army men in combat.
In a descriptor of the show, the artist speaks about challenging entrenched ideologies and pop culture, as well as the look of modern-day Americana. The artist drew inspiration from recruitment posters by James Montgomery Flagg as well "true stories from Arlington, Virginia—this project as as memorial to the lives given for the ultimate sacrifice."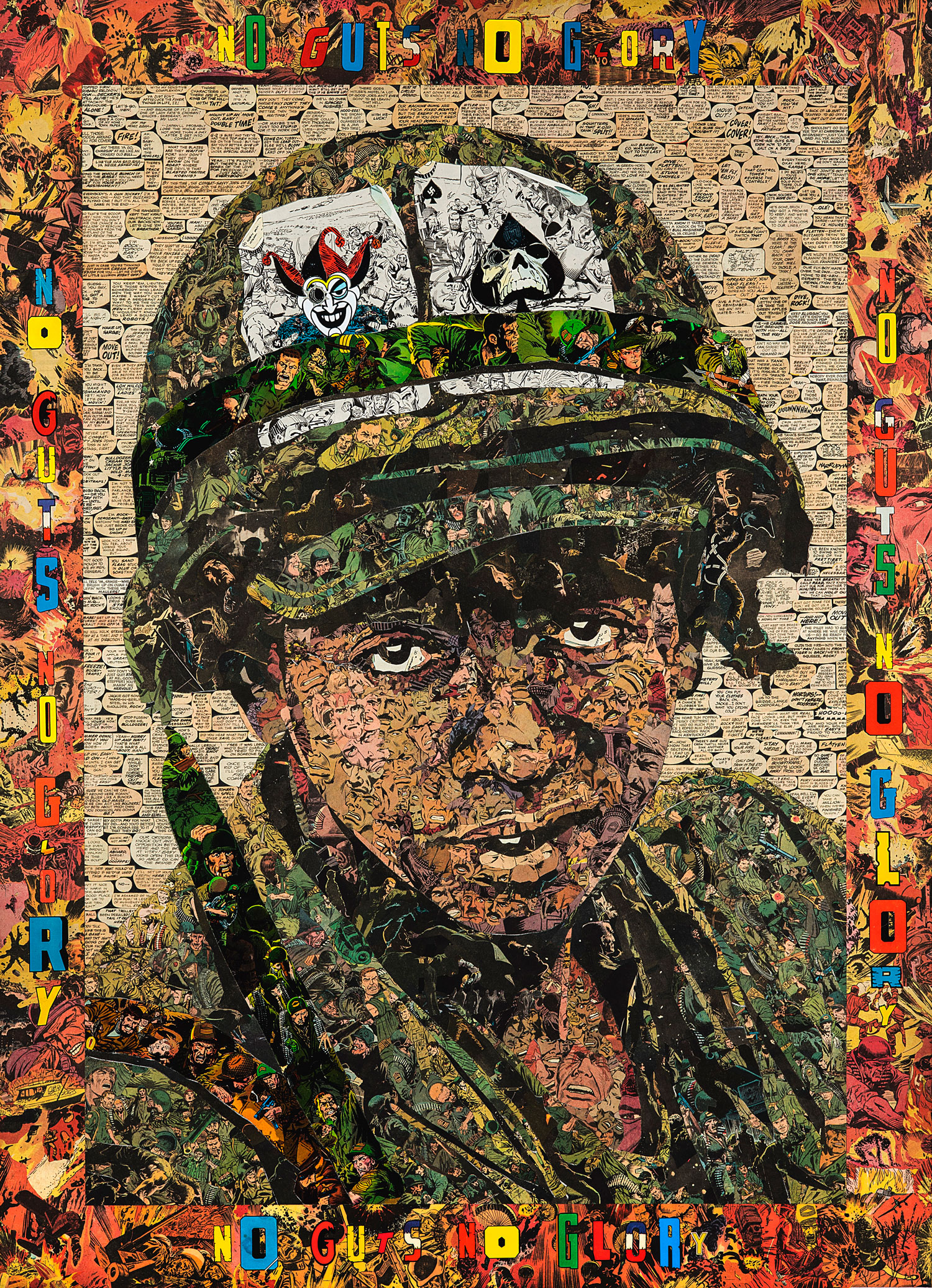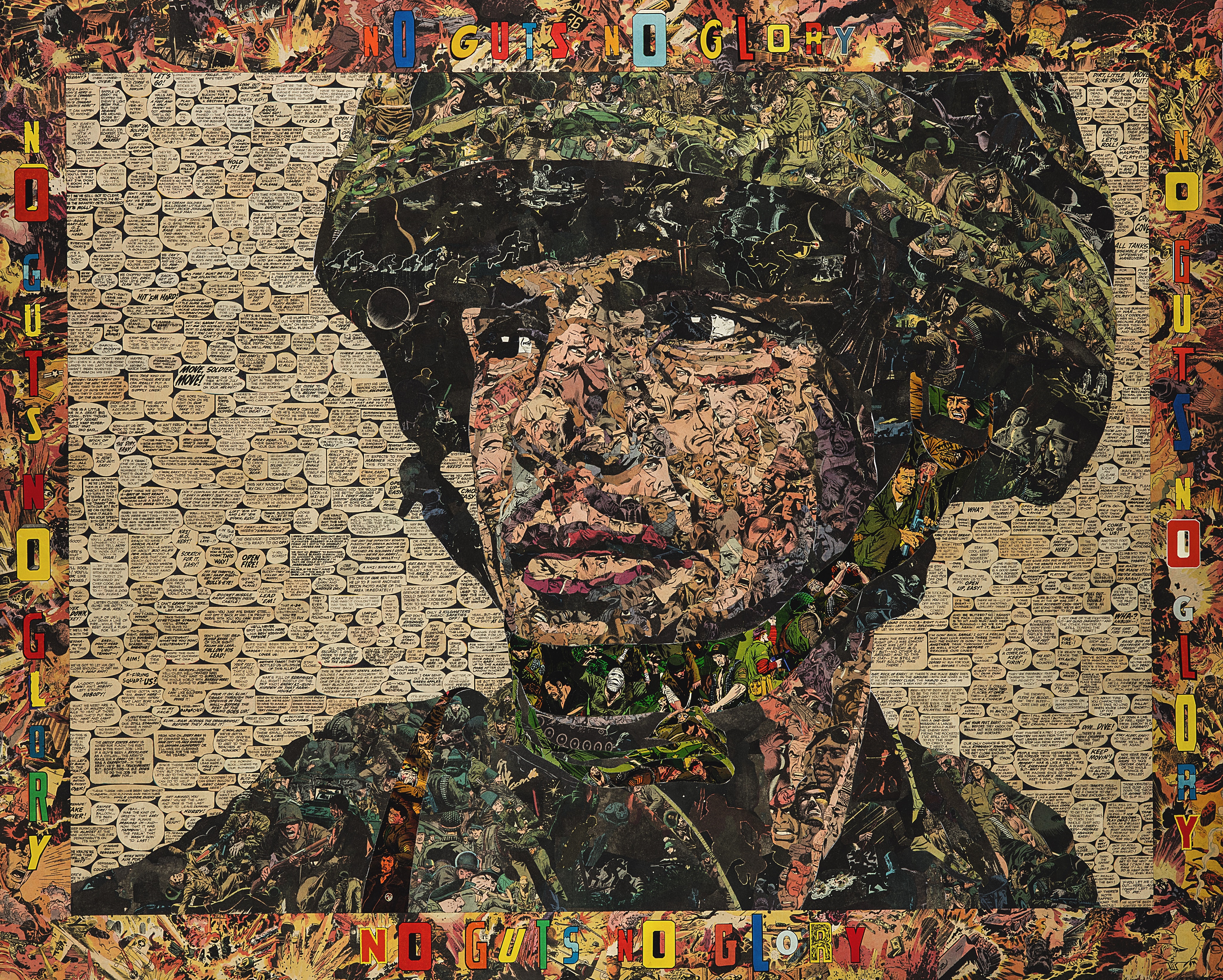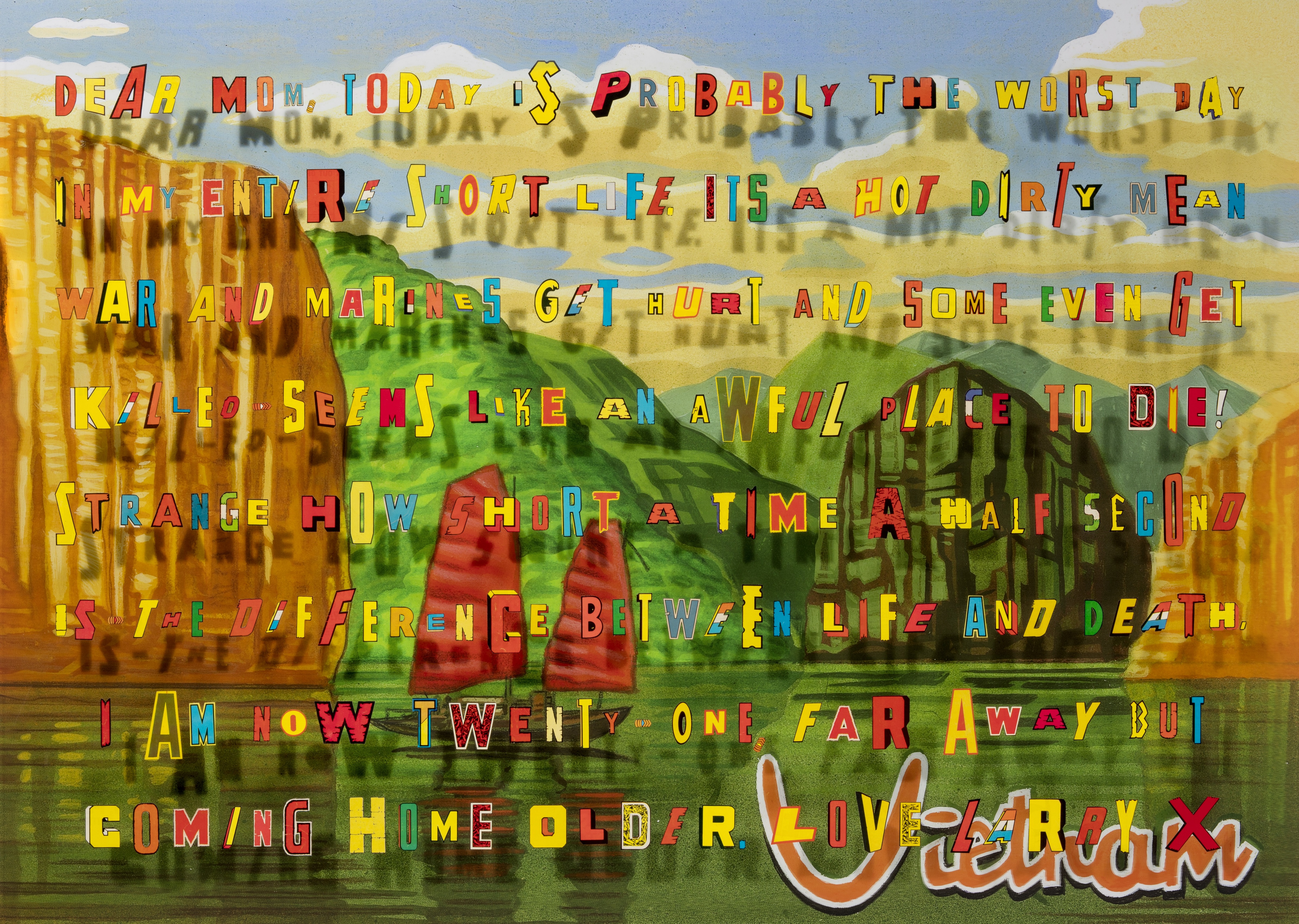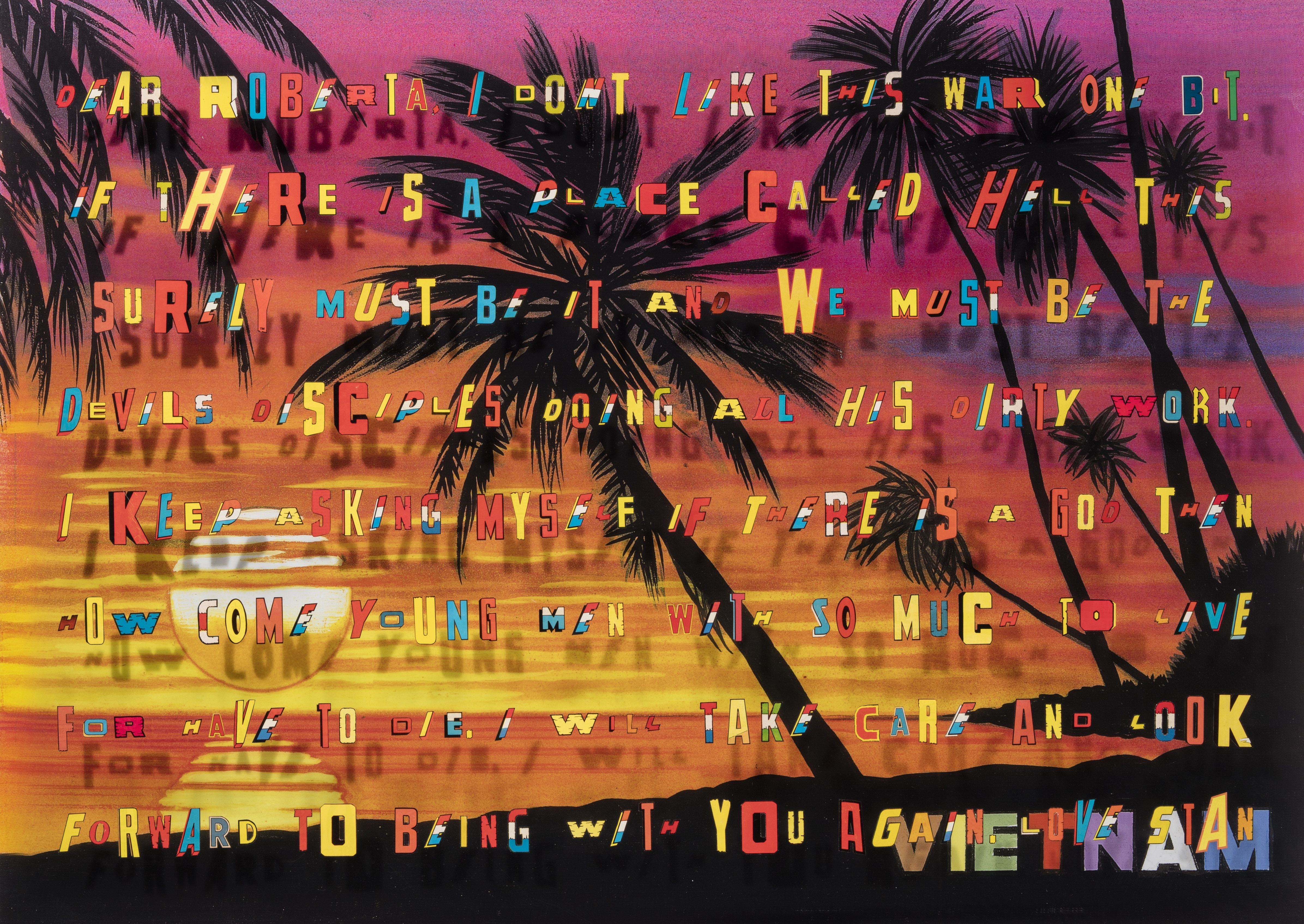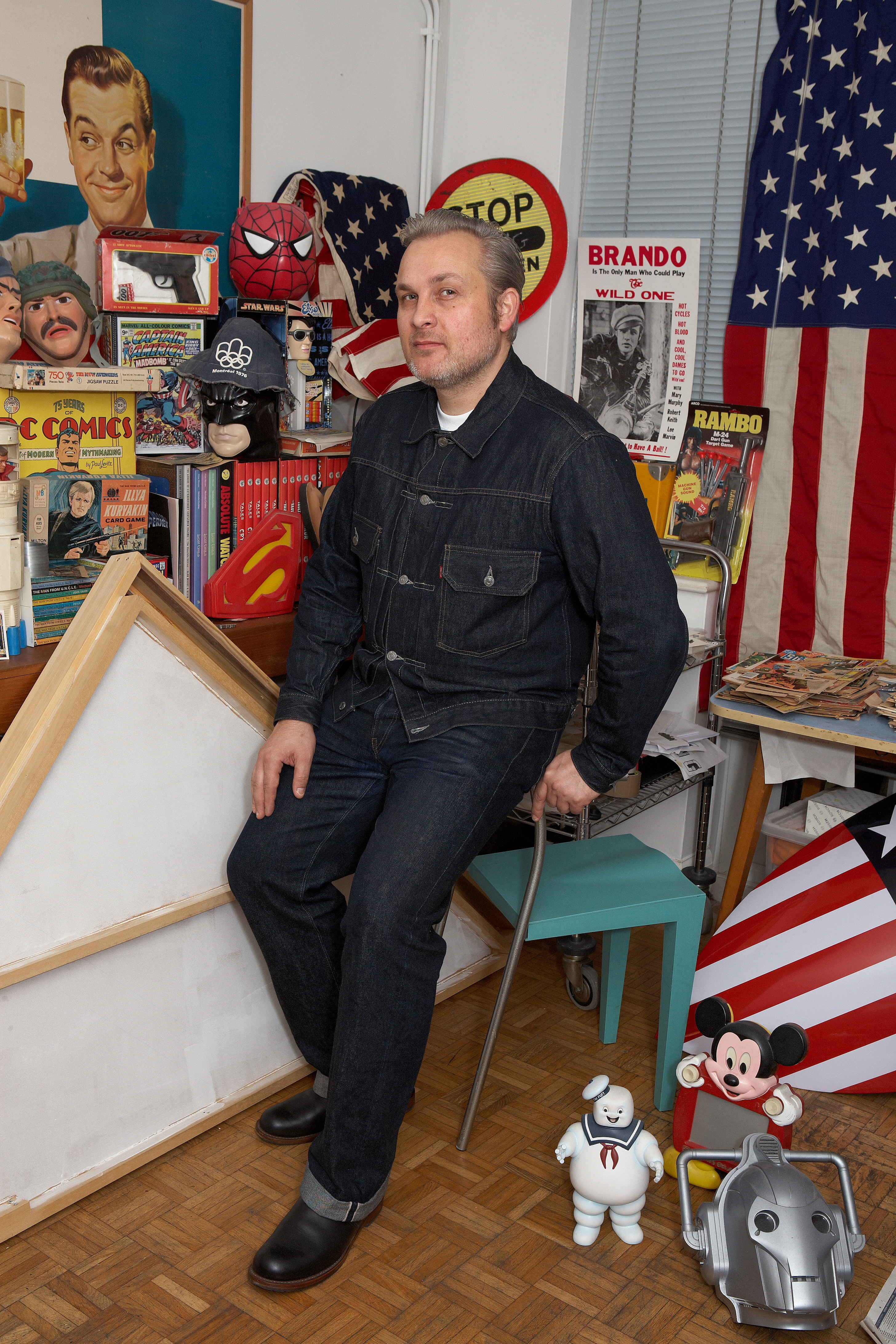 Ben Turnbull's show No Guts No Glory will show at Saatchi Gallery in London from April 11–May 8, 2017. Limited edition prints of the two of the artist's work will be available for purchase at the exhibit. More information on the artist can be found here.
Related:
A New Exhibition Exposes the War on Terror's Silent Horror
Sublime Oil Paintings Unveil the Anxieties of War
This Is What Concentration Camp Tourism Looks Like
Source: vice.com