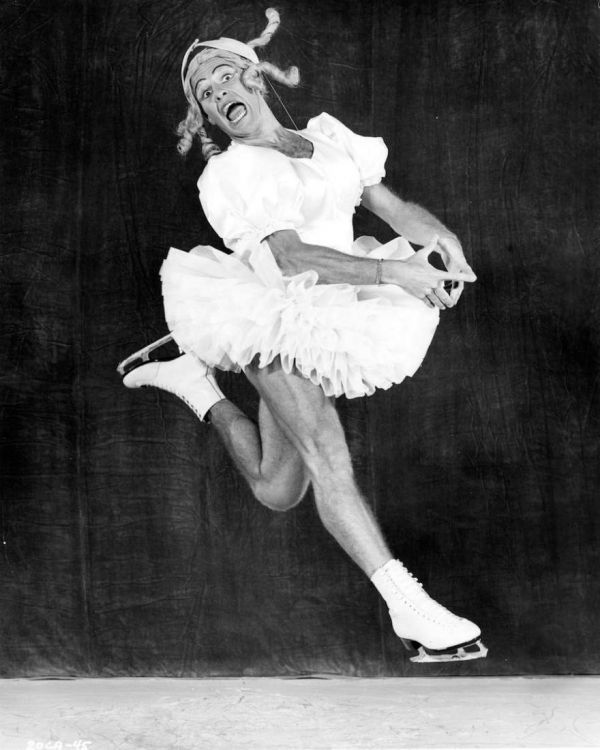 People aren't attending ice skating shows like they used to, but in their heyday the ice shows were the only place to see showgirls skating elegantly, guys in drag performing pirouettes, and the incredible ice skating duo Darlene and Jinx.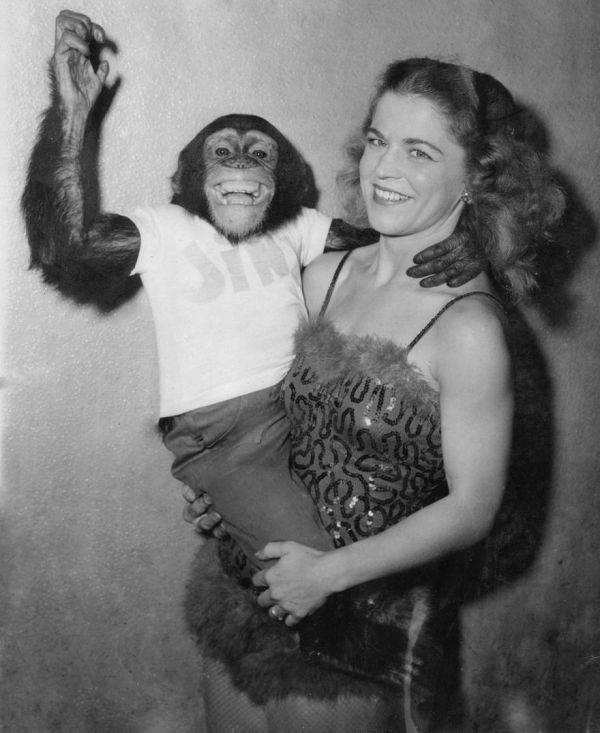 Back when ice shows were red hot there were three main names that attracted crowds: Holiday On Ice, the Ice Follies and the Ice Capades.
Each show featured a variety of ice skating acts, ranging from Olympic skaters showing their stuff to stunt performers to showgirls skating around looking pretty.
But the kids were there to see the gonzo acts like Commander Robot, who was featured in the Ice Follies show back in 1969: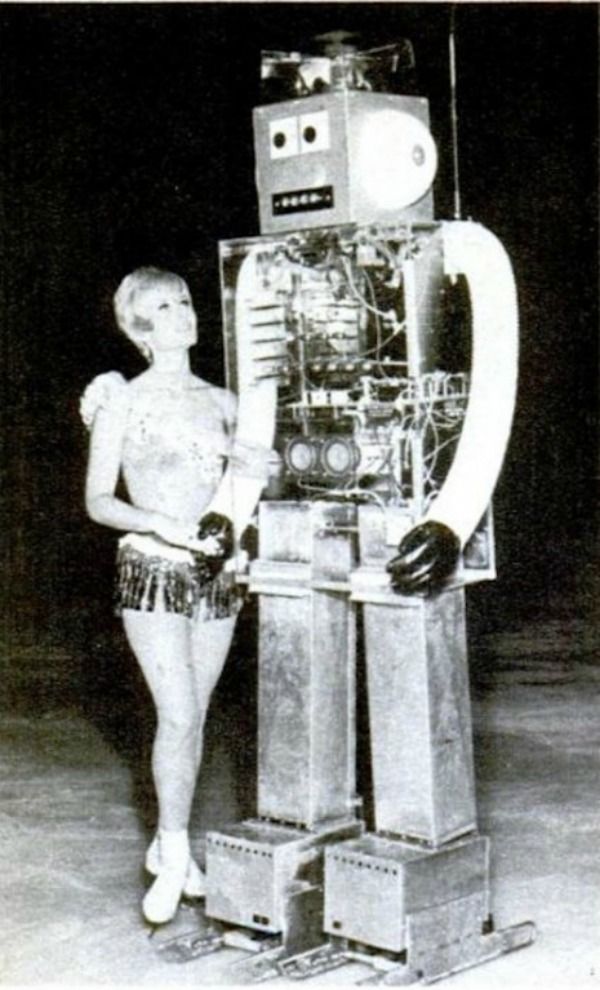 And while the ice shows have gone out of style with the youngsters it's easy to see why kids and adults alike were eager to score a ringside seat to see talented skaters like Jonny tearing up the ice.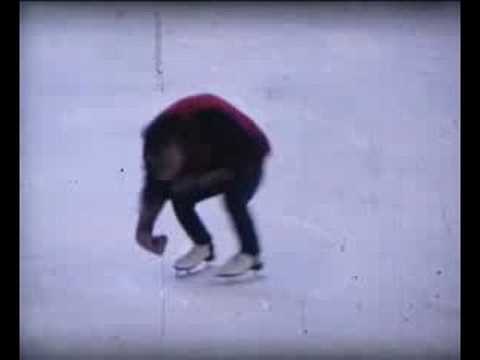 See Follies on Ice: Showgirls, men in drag, an ice-skating chimpanzee, a robot and Elvis here
Source: neatorama