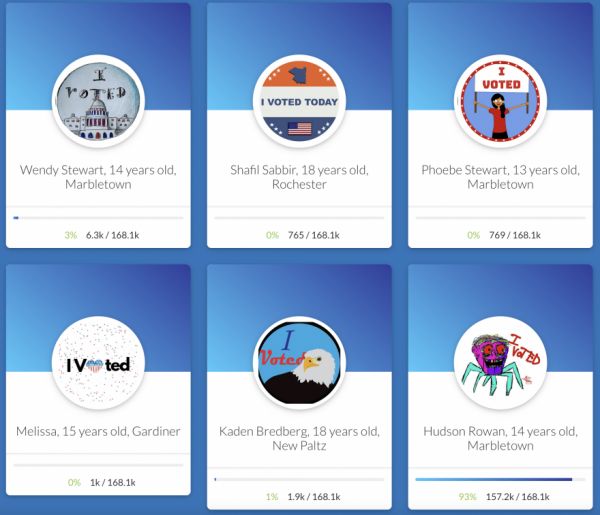 The Ulster County (New York) Board of Elections is conducting a design contest for "I Voted" stickers to be given out at this November's election. Of the designs submitted, six finalists between the ages of 13 and 18 are up for a public vote, meaning anyone with an internet connection can vote. So far, the breakaway leader in the voting is a design submitted by 14-year-old Hudson Rowan of Marbletown. And you can see why.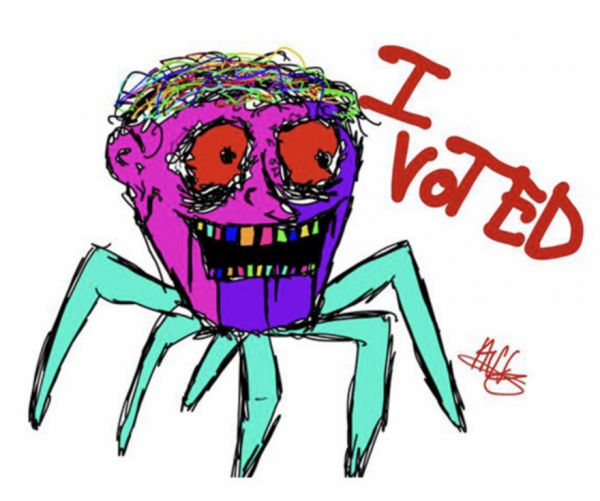 Since the contest page has been passed around on the 'net, the design has gained the nickname Votey McVoteface. As of today, Rowan's design has garnered 93% of the 168,100 votes cast. That's more than the voting age population of Ulster County. This is the second year for the sticker contest, which drew around 500 votes last year. Rowan said he just wanted to be different, and didn't think his design would draw this much attention.
"Well I definitely thought it was unique," John Quigley, the Republican commissioner for the Ulster County Board of Elections, which is running the contest, said about Hudson's entry. "Somebody tweeted, this is how voters feel about politics right now, and I thought it was almost like the best way to summarize it. It sort of is exactly how we all feel about politics right now."
It would be a severe hassle to move to Ulster County in order to vote this fall and receive one of these stickers, but with a little encouragement, the election commission might be persuaded to license the design to other parts of the country. While Rowan's design is outstanding, the other five finalists are all well done. Voting in the contest will continue through the end of July.
Source: neatorama