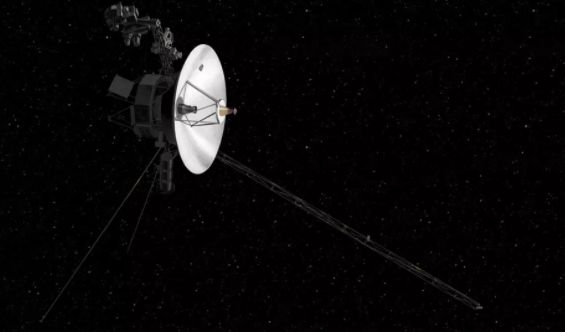 Long distance relationships are hard to maintain, alright. After long months of no contact with Voyager 2, NASA has finally reestablished communications with the spacecraft. The reason behind the lack of communication for eight months was less of a run-in with space shenanigans, but more of a case of routine maintenance, as Live Science details:
In March, NASA announced that Deep Space Station 43 (DSS-43) in Australia, the only antenna on Earth that can send commands to Voyager 2, required critical upgrades and would need to shut down for approximately 11 months for the work to be completed.
During this window, Voyager 2, which is currently over 18.7 billion kilometers (11.6 billion miles) away from Earth and getting farther all the time, wouldn't be able to receive any communications from Earth, although its own broadcasts back to us would still be received As part of the refurb, DSS-43 is getting two new antennas, upgraded heating and cooling equipment, power supply equipment, and other electronics to support the new transmitters. When the work is complete, the upgrades will provide longevity to a cornerstone of a facility that's already legendary.
"What makes this task unique is that we're doing work at all levels of the antenna, from the pedestal at ground level all the way up to the feedcones at the centrer of the dish that extend above the rim," says NASA Deep Space Network project manager Brad Arnold.
"This test communication with Voyager 2 definitely tells us that things are on track with the work we're doing."
Image via Live Science
Source: neatorama