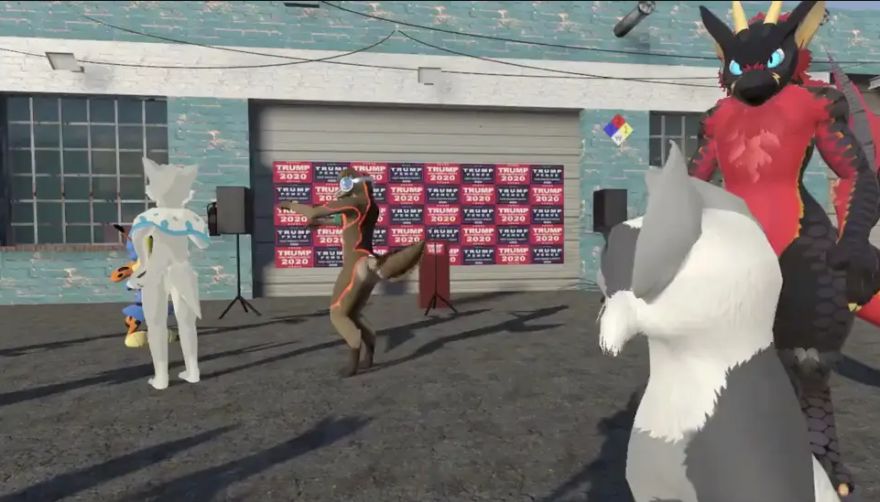 Remember the Four Seasons location where Trump supporters were supposed to address the press? It turns out their staff made the wrong booking, and booked a Philadelphia landscaping business smack dab between a crematorium and a sex shop (instead of the hotel). The Internet had a field day laughing at the whole event, but it seems that even after former New York mayor Rudy Giuliani and other supporters of President Donald Trump addressed the press, they still hadn't had enough. Now the location exists in virtual reality (VR) and furries are rejoicing in the location:
Now, it exists in VR —complete with weathered detailing and a last-minute Trump 2020 podium. And rejoicing furries.
Coopertom, a fursuiter and popular YouTuber, posted a video on Twitter on Monday morning of furries circling the scene in joy on the massively multiplayer virtual reality platform VRChat.
According to a tweet, virtual versions of a neighboring crematorium and sex shop are "in the works."
Image via Buzzfeed
Source: neatorama