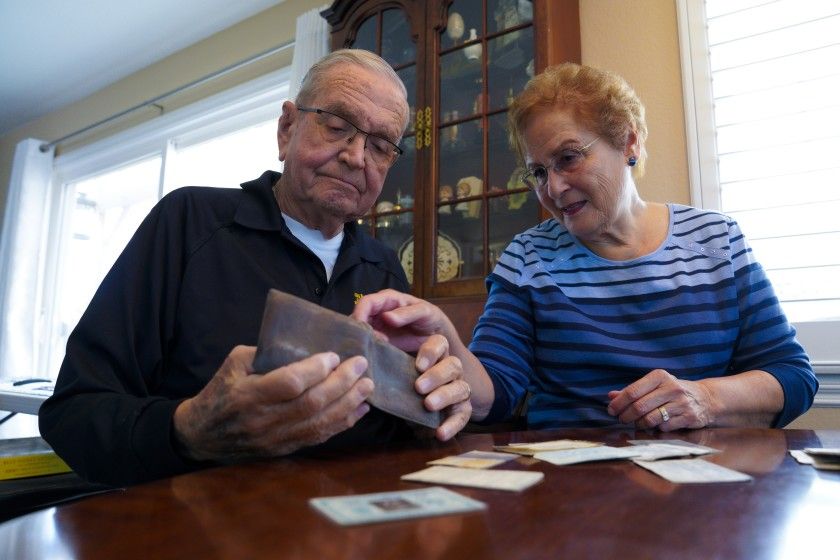 In 1967, Paul Grisham, a meteorologist in the US Navy, was unwillingly sent to Antarctica for a 13-month tour of duty. He found life at McMurdo Station to be tedious. Losing his wallet there was a notable event, although now, at the age of 91 and living in southern California, he can't remember doing so.
When a building at McMurdo Station was torn down, Grisham's wallet was found behind a locker. The San Diego Union-Tribune describes its contents:
Inside the recovered wallet was Grisham's Navy ID, his driver's license, a tax withholding statement, a recipe for homemade Kahlua and several items other so-called "ice rats" who worked at the station might recognize. There was a beer ration punch card, receipts for money orders sent to his wife for his poker winnings at the station, and a pocket reference card with instructions for what to do in the event of an atomic, biological or chemical weapons attack. There was never any cash, as there was nothing to buy at the station.
A team affiliated with Indiana Spirit of '45, an organization that honors and helps veterans, came across the wallet and tracked down Grisham. He was delighted to receive it:
"I was just blown away," said Grisham, who lives in San Carlos with his wife of 18 years, Carole Salazar. "There was a long series of people involved who tracked me down and ran me to ground.
-via Debby Witt | Photo: Nelvin C. Cepeda/San Diego Union-Tribune
Source: neatorama