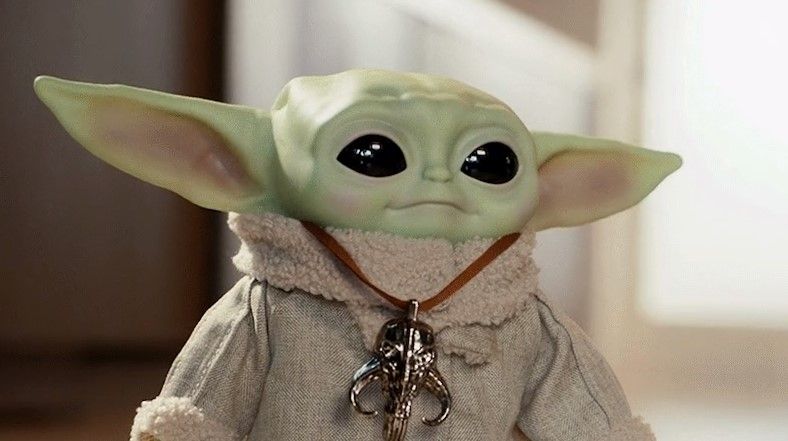 Many toy companies have sold us Baby Yoda toys, but it seems that the public's thirst for the merchandise isn't quenched yet. And now comes along another Baby Yoda toy. This time, it's remote-controlled. That's right, you can now have The Child walking around your house, and at a reasonable price, too!
Available this fall for $70, the Star Wars: The Mandalorian the Child "Real Moves Plush" stands 11 inches tall, so it's slightly smaller than the animatronic figure used in the series. Mattel still managed to stuff it full of electronics, including authentic sound effects and motors to bring it to life.
The Child's head can turn from side to side, and look up and down while it's giant ears wiggle, and all the mechanisms are hidden under a flexible outer skin, which makes sense when you say it, but out of context feels like a horrifying thing to say about a baby. His tiny, snuggly robes can also be further adorned with an included Mythosaur skull pendant, like the one gifted to him by Din Djarin at the end of the first season.
Would you buy one?
(Image Credit: Mattel/ Gizmodo)
Source: neatorama