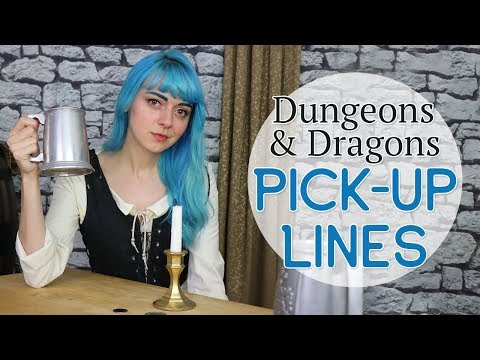 "You must have proficiency with thieves' tools because you've stolen my heart."
That NPC you met in the tavern on your way to the adventurers' guild hall is looking at you with a beholder's eye. So don't fumble this roll.
Cosplay Ginny Di will have you reaching for your Player's Handbook to decipher the details of these lines, but her intent is clear. She provides a complete printable list of her pickup lines here.
-via Geekologie
Source: neatorama