In 1983, artists Larry Sultan and Mike Mandel created a working and evolving newsroom at Berkeley Art Museum in their appropriately titled exhibition Newsroom. The two artists learned and shared with visitors how current events are shaped and disseminated from a newsroom, and how mass media images may not be strict representations of any one truth. Sultan and Mandel hung sheets of text from cables and giant photojournalism images on walls, and they edited news tickers to create their version of the day's events. Given the troubling proliferation of fake news in present day, artists Jason Fulford, Jim Goldberg, and Dru Donovan were commissioned by Mandel and Sultan's estate to resurrect the project—this time as Fake Newsroom. The exhibition, currently on at Minnesota Street Project in San Francisco, has the artists working inside the gallery with Associated Press images, which they are using to create stories for the Fake Newsroom website.
Each day's Fake Newsroom publication is different and absurd. The website, designed by Laurel Schwulst, has several sections. The Birthdays section, for instance, features an abstracted portrait of people born on a given day; on April 20, that included actress Jessica Lange. There is a section titled Circles, which shows a selection of black-and-white images of circular or orb-like shapes. A Health section features a collection of disparate images, including hated investor Martin Shkreli in a car alongside images of a dog, a daughter holding her parents' hands, and concerned Muslims looking at something off frame.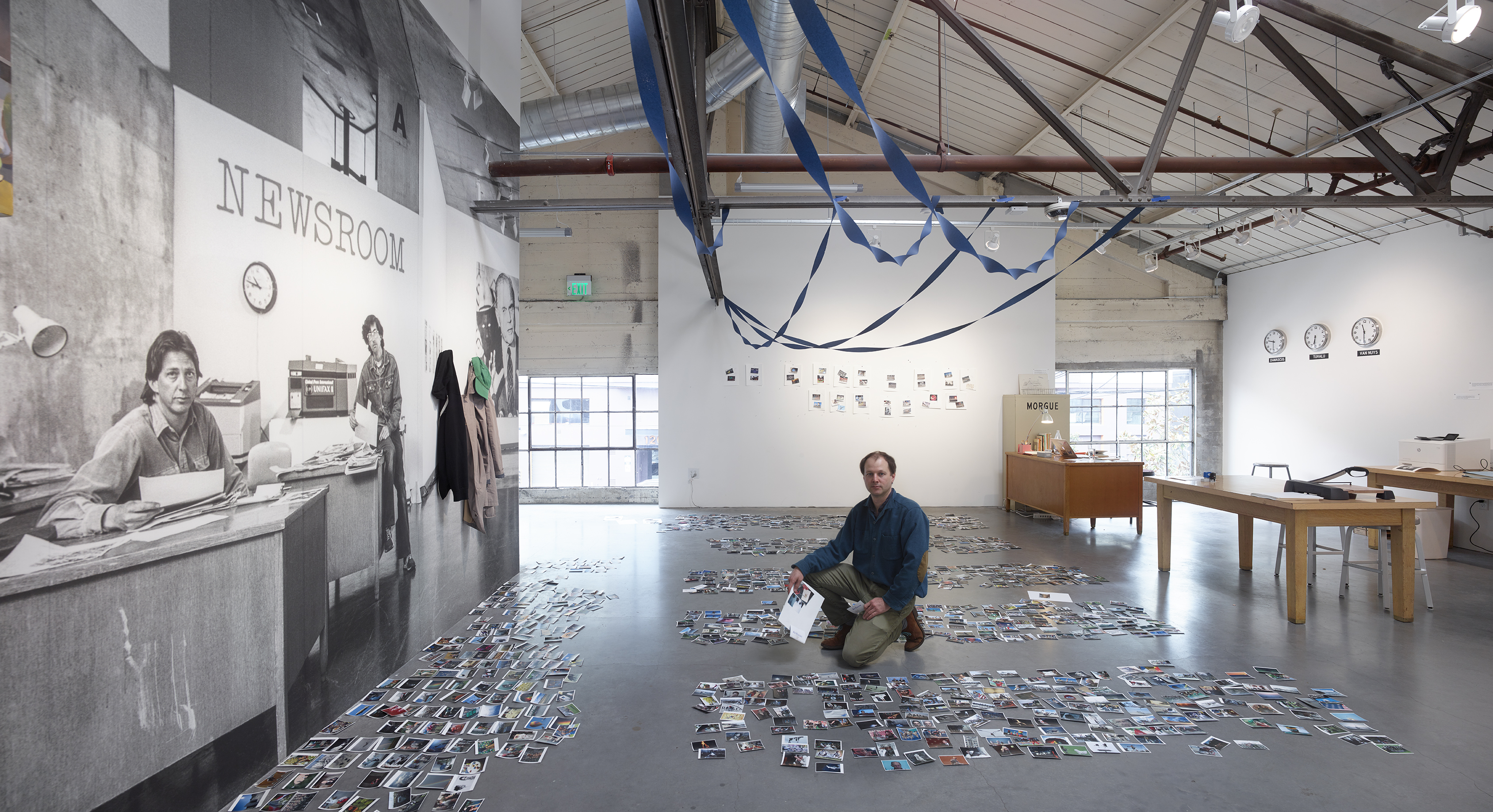 To add to the absurdity, the artists satirize online media's ad revenue model with banner ads that read "Drug Lord Cars $1.00," "Don't Keep Your Stash In Trash!" and "Her world orbits around doctors. Psychic tension rules her universe." Utter nonsense, but not so different from real banner ads of questionable integrity and truth. But perhaps the best bit of the entire site is Fake Newsroom's slogan, which is a true reflection of the times: "Enough truth to make it believable."
Fulford tells Creators that Fake Newsroom, which will be open for three weeks, is a work-in-progress. On April 11th, Fulford's first day as Editor-in-Chief, he banned Trump from the website. The next day, he was fired.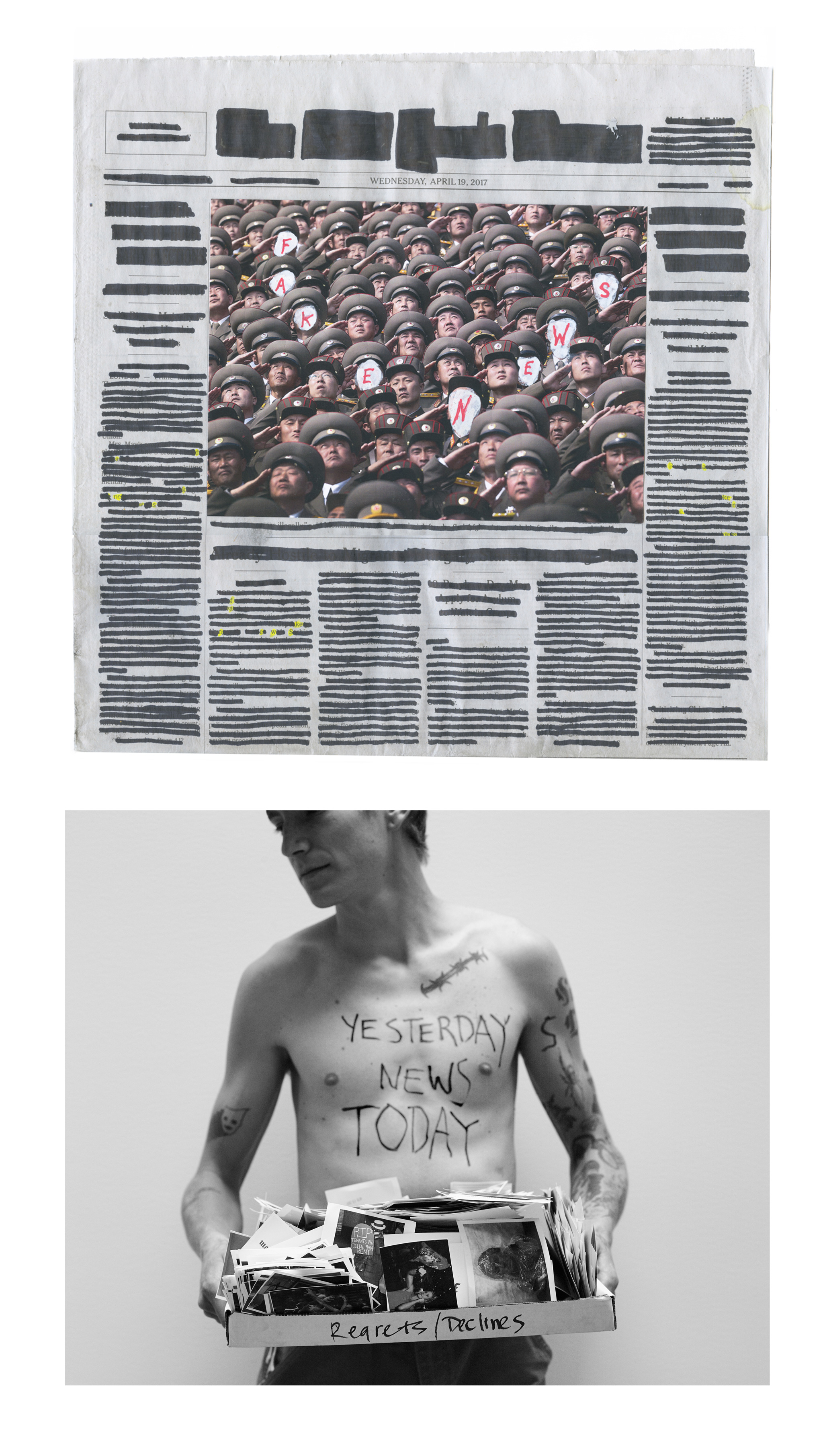 "One of my favorite things about photographs is how their meanings change when they're re-contextualized," says Fulford. "Photographs carry with them so much information that we each interpret differently based on our particular life experience. I don't believe that these views are fixed."
Over the last week, Fulford and his editorial team have spent a few hours each morning selecting and downloading images from the AP site. They print them out and spread them across the floor, stripping them of their original context, then they spend the afternoon playing "mix-and-match" until interesting combinations pop up.
"'Interesting' is relative of course, and I guess that's where my voice as Editor came through," he adds. "I try not to be didactic, and I get real pleasure from, let's say, swimming in a sea of ambiguity. We'll see how that changes over the next two weeks."
When people visit Fake Newsroom, they watch the editorial team at work researching and "writing"—with images. Visitors are invited to ask questions and poke around. "You you can walk on top of and look at all the images we've downloaded to date," Fulford says.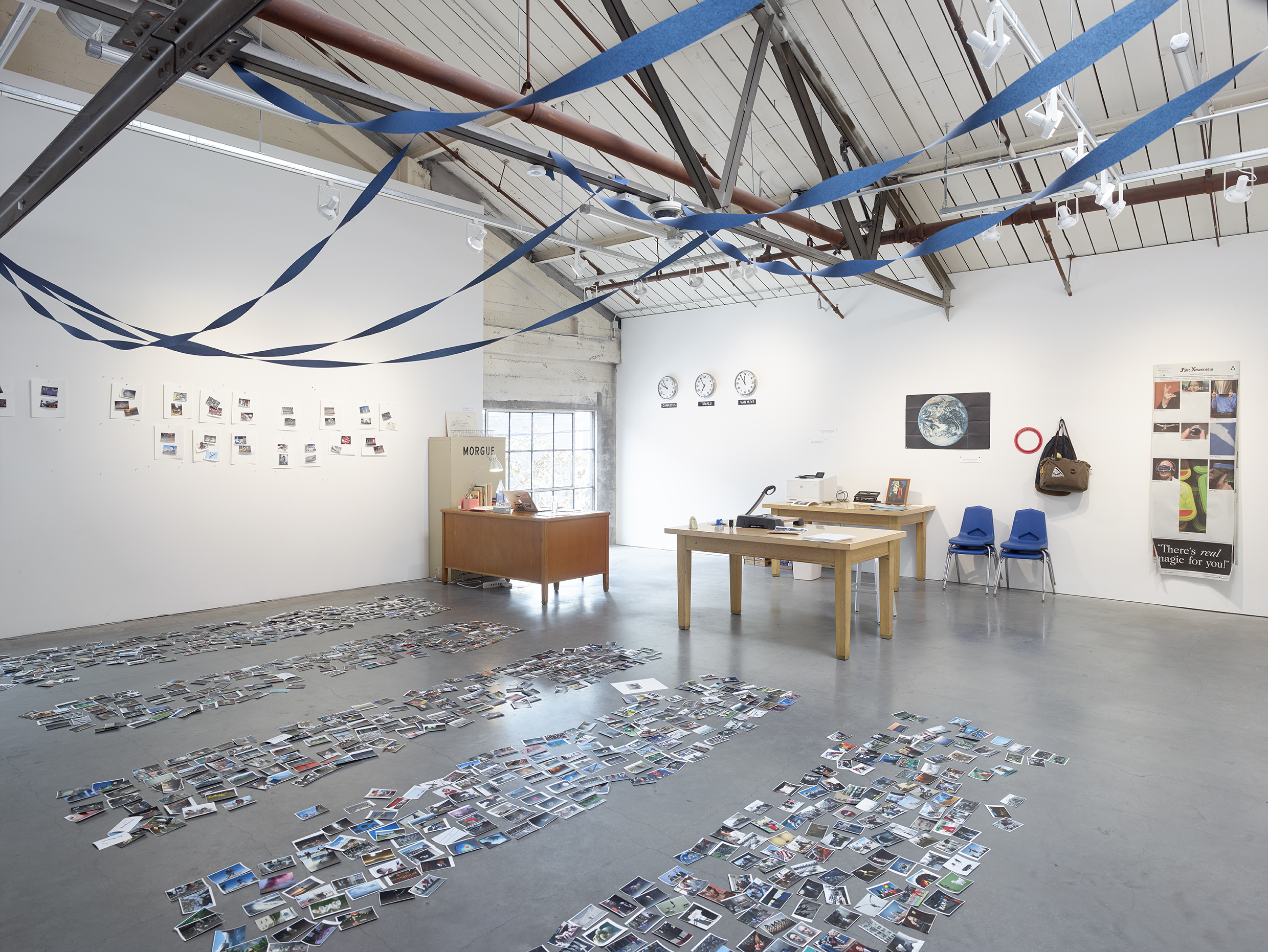 Various guest editors are being brought in throughout the exhibition's run, while other artists like Hank Willis Thomas have provided banner ads. Fake Newsroom is also hosting other events and artworks.  Sultan's son Will Sultan brought in one of his father's paintings to hang on the wall. Fulford says the artists also held a film screening in the newsroom last week with Canyon Cinema—a program of short films, curated by Antonella Bonfanti and Jeff Lambert, on the theme of using "straight" footage to make fiction, with John Smith's masterpiece, The Black Tower, as the centerpiece.
"I think it's smart to have an open mind and healthy skepticism when you interpret pictures—in or out of the news," says Fulford. "Good news editors try to be objective, but we are all human, and that extends to the readers. Meaning is never set in stone. Things can be true, but only from a given perspective at a given time."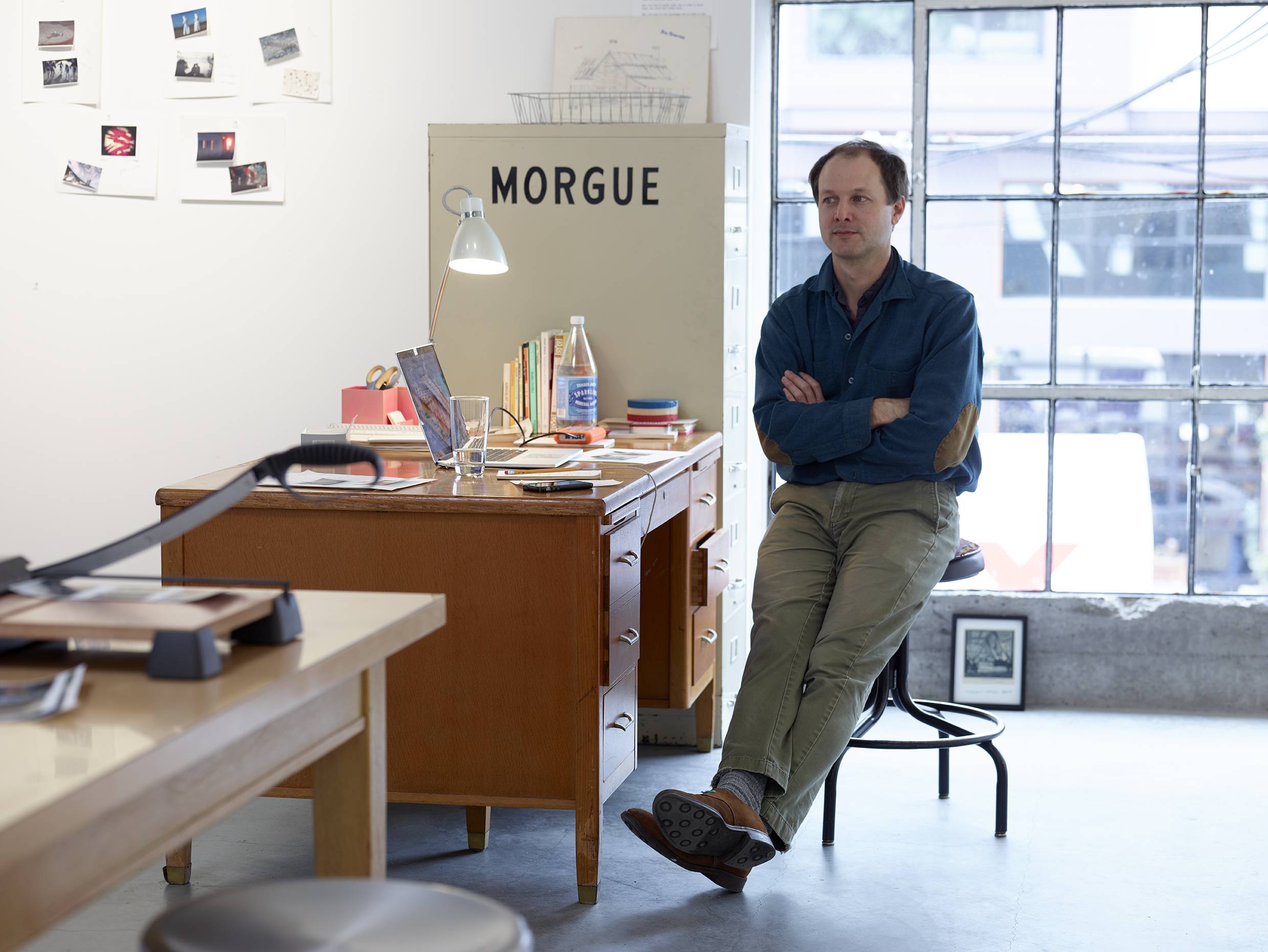 Fake Newsroom runs until April 29th at Minnesota Street Project in San Francisco. Click here to stay tuned to Fake Newsroom, and be sure to click on the website's little Tristero trumpet symbol, a nod to Thomas Pynchon's The Crying of Lot 49.
Related:
Wear Fake News on Your Lapel with This Enamel Pin
Photographer Wolfgang Tillmans Tackles Music, HIV, and "Fake News" at Tate Modern
Two Centuries of New York Times Covers Show How Images Infiltrated the News
Source: vice.com