When Reddit user Beefball1010 asked people on Reddit about facts they know that could make another person ask them "why do you know that?", he was not expecting his post to blow up. A mere 3 days have passed, and the post already has over 34,000 upvotes. But of course, it is not the upvotes that make Beefball1010's post intriguing — it is the answers. Some answers are straight-up horrifying, while others are just plain weird. But there are interesting ones, too!
Bored Panda has collected 40 of these comments. Here are some of them.
You can also go over at the original Reddit thread, too, if you like.
(Image Credit: Bored Panda)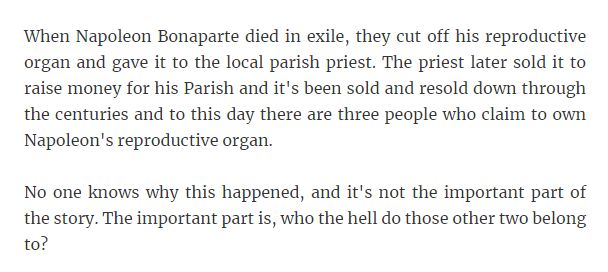 Source: neatorama