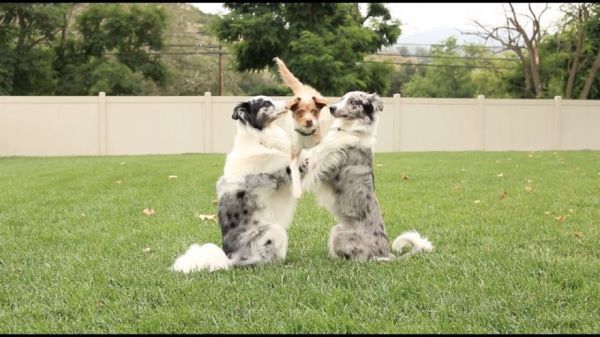 Trained dogs start out following orders for the treats, but once they've had some experience busting out tricks and scoring treats they look like they genuinely enjoy performing for their masters.
And when the tricks involve a pack of doggy pals who have been positively trained to perform in synchronization the show becomes a real treat for both performers and viewers alike.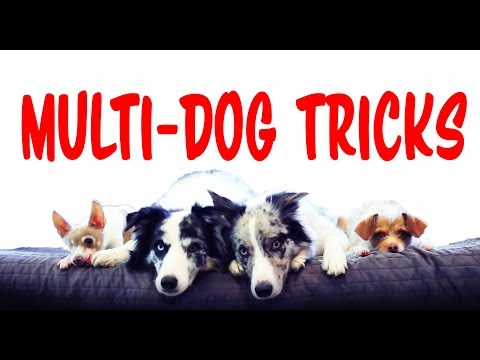 These canine performers were trained by Emily Larlham of Dogmatics, who trains using positive reinforcement and shares free in-depth training videos via her YouTube channel Kikopup:
Emily Larlham runs the dog training business Dogmantics Dog Training in San Diego, California. She is known around the world for her popular Youtube Channel 'Kikopup' where she has posted over 200 free in-depth dog training tutorials. She believes that by putting out free training tutorials that don't involve any forms of physical or psychological intimidation, it will not only effect how people treat animals but also how people treat other human beings.
-Via Laughing Squid
Source: neatorama