As part of 50 States of Art, Creators is inviting artists to contribute first person accounts of what it is like to live and create in their communities. Victoria Jones is the Executive Director of The CLTV, a non-profit art organization dedicated to providing a platform to Black artists in Memphis.
A cold, metal Nathan Bedford Forrest sat high on a copper horse, peering down as living, breathing Sons of Confederate Veterans marched around his statue in full rebel costume. Some on horse, some on foot. All holding antique rifles over their left shoulders. Two boys trailed in the back, one toting a drum to keep the white men on beat, the other carrying the Confederate flag high above his head while the colors flew aggressively in the wind as a reminder of our violent shared history.
We were notified via group text that the Sons of Confederate Veterans had come together at a park in downtown Memphis. I stood side by side with my friends and fellow artists taking in the scene as my heart raced and my hands began to shake.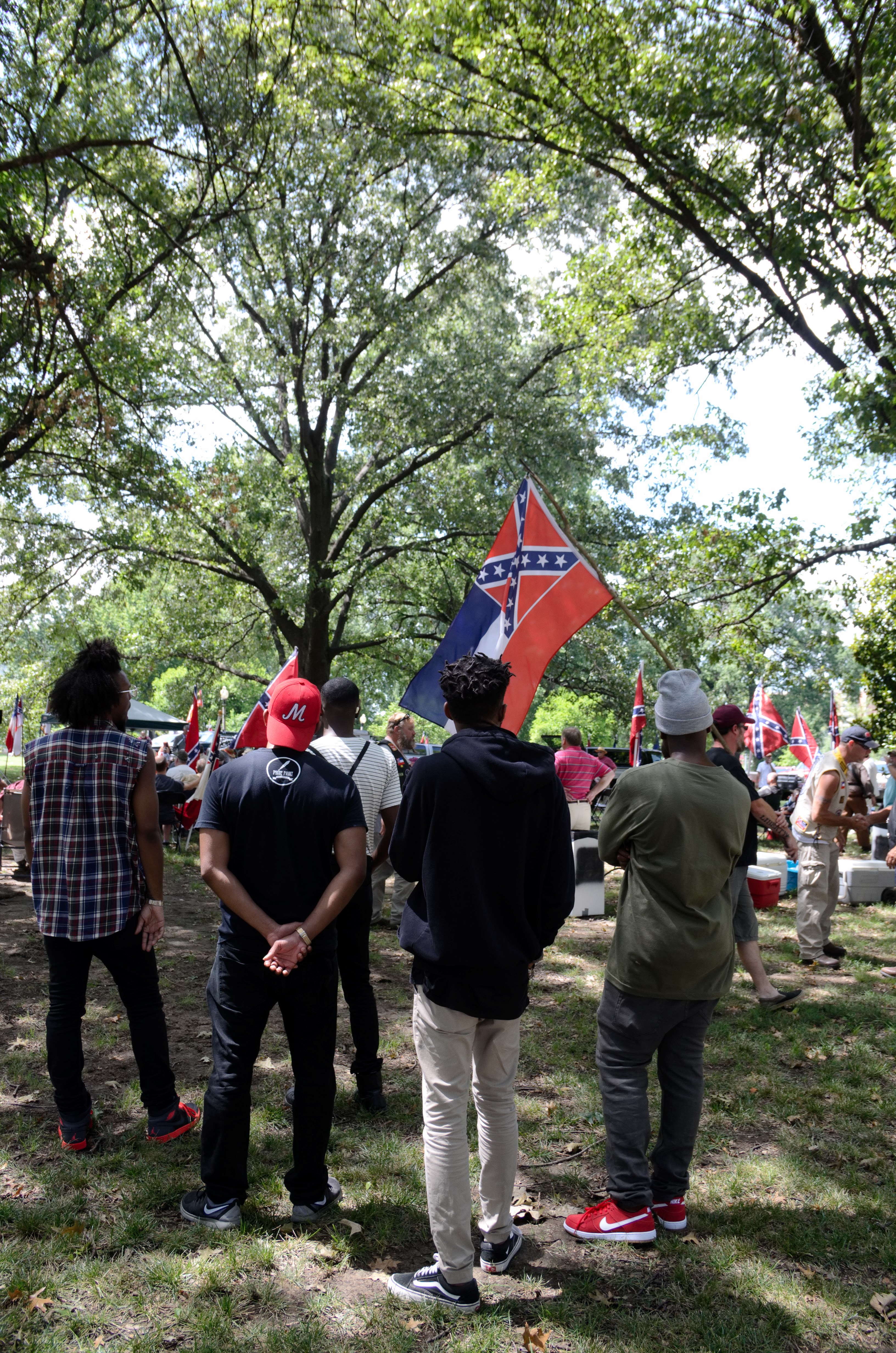 We'd grown calloused to the subliminal racism of Memphis; the continued exclusion from music festivals like Memphis in May's Beale Street Music Festival and the Levitt Shell concert series, and the casual disregard of African-American input in the development of historically Black spaces like Clayborn Temple and Beale Street, but the Sons of Confederate Veterans acted as a physical reminder of the racial relationships in our majority Black Memphis.
Hurt and anger burned through our hearts. However, inaction and hopelessness never seemed like options. I stood next to builders and believers. Children of The Invaders, Sanitation Strikers, Stax and The Blues. I stood next to fighters, creators, artists.
I am the Executive Director of The CLTV, a non-profit art organization dedicated to providing a platform to Black artists in the city. We employ the use of creative expression as a vehicle to shift our culture towards positive growth, creativity, and strength. However, The CLTV is but one organization diligently working to create a platform for Black artists in Memphis.
When I look around I see the likes of Hattiloo Theater, which proudly specializes in producing plays authored by Black writers. I see Collage Dance Collective and their unfailing commitment to ballet and art led by an all-Black company and staff. I see the Unapologetic record label and production company, piloted by the fearless IMAKEMADBEATS, uplifting some of my favorite musicians in the city. I see Dizzy Bird Music Hall and the physical home-base they have created for so many Black musicians. I see the newly opened Orange Mound Gallery where Black visual artists have found a space to experiment and link with their community. I see Memphis Music Initiative and Cloud 901 uplifting our young people through creative interactions. I see the individual artists taking advantage of these platforms to push back. I see my people uplifting my people, and though my heart races and my hands shake in the face of Memphis' racist climate, my fight is steadfast as I see the artist/creators next to me in the trenches.
The Black artists Memphis created through pain, racial inequity, and adversity are the strongest, smartest, most creative hustlers on this side of the Mississippi. We have been forced to create our own platforms, our own spaces, and develop our own young people in an effort to control our own narrative.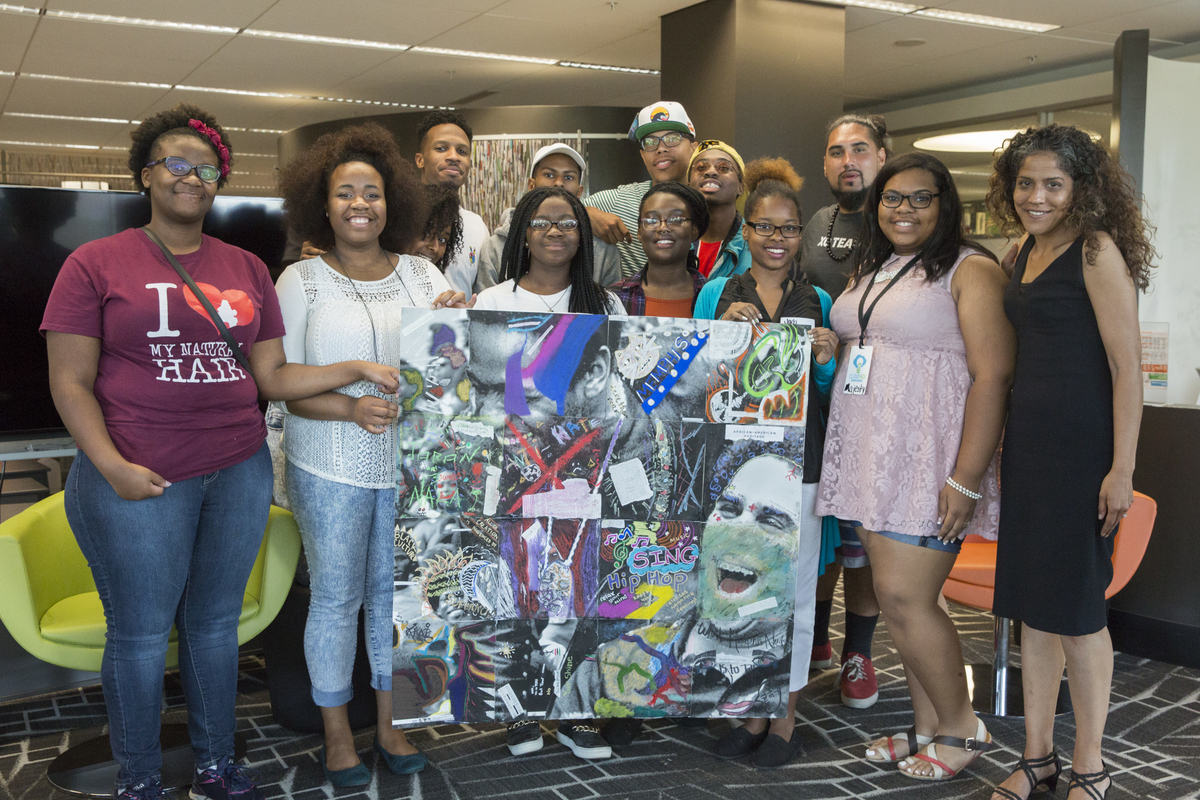 To learn more about The CLTV, visit their website.

All year, we're highlighting 50 States of Art projects around the United States. This month, we're covering Oregon, Washington, Colorado, Tennessee, and Delaware. To learn more, click here.
Related:
A Step-by-Step Guide to Staying an Artist While Having a Baby | #50StatesofArt

How Art Immortalized #NoDAPL Protests at Standing Rock | #50StatesofArt

I'm a Teacher in Mike Pence's Broken School System. Here's How We Can Fix It | #50StatesofArt
Source: vice.com