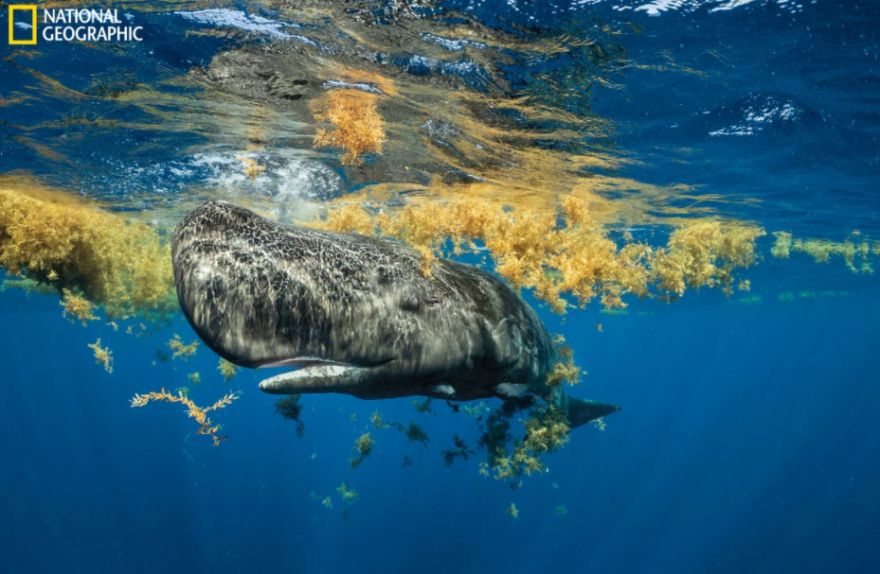 I wish I could hang out with cool animals. Brian Skerry had a chance to hang out with a nursing sperm whale, and produced several photos for National Geographic. Skerry dove into the Caribbean waters to capture the images of a new sperm whale mom with a five- to six-month-old baby. NPR has more details:
"I very gently approached, just breath-hold diving, swam down. She saw me and then actually closed her eyes. I mean, she was so relaxed that I could enter into that world. I was being allowed into her world and could make these pictures."
That moment produced one of several rare images in a new issue of National Geographic magazine, the culmination of Skerry's three-year project exploring the culture of whales.
"Behavior is what we do. Culture is how we do it," he says, paraphrasing sperm whale biologist Shane Gero.
In the photographs, Skerry assembles examples of whale behavior that seem almost human: belugas play in the shallows, orcas teach their pups to hunt, sperm whales nurse and babysit.
Image source : National Geographic Magazine via NPR
Source: neatorama