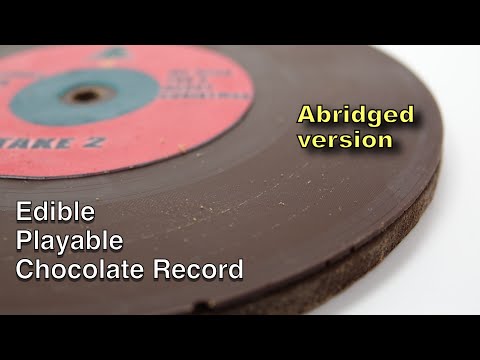 Prudence Staite is a master chocolatier. She can make seemingly anything out of chocolate (and other foods) and does so with an artistic flair.
YouTuber Technomoan, who explores antique audio equipment, bought a Christmas music record from Staite's Etsy shop. It's literally made of Belgian dark chocolate and is completely edible. The sound quality is . . . well, not as good as a vinyl record, but remarkably strong for chocolate.
You can watch a longer version of Technamoan's video here.
-via The Awesomer
Source: neatorama