"Just waiting for thunderstorms," is how artist Julius von Bismarck describes the time he's spent in a far-flung town in the Venezuelan jungle. For the last three years, he's been looking at the palm trees and tropical plants in the area, musing on our experience of them.
What's intrigued the artist and inventor behind a spinning car, rainbow-dyed pigeons, whipped monuments, the "Image Fulgurator," and the Perpetual Storytelling Apparatus, is how different these plants look in actuality to how different they look in drawings, paintings, and photographs, which is how most people see and experience them. Inspired by and wanting to put a twist on the idea of flower pressing, von Bismarck decided to collect some of these plant specimens and flatten them.
But this is no ordinary flower pressing technique—instead, the Berlin-based artist came up with his own unique process. It was a process that meant he was able to flatten not only large plants in their entirety, but entire palm trees too. And chickens.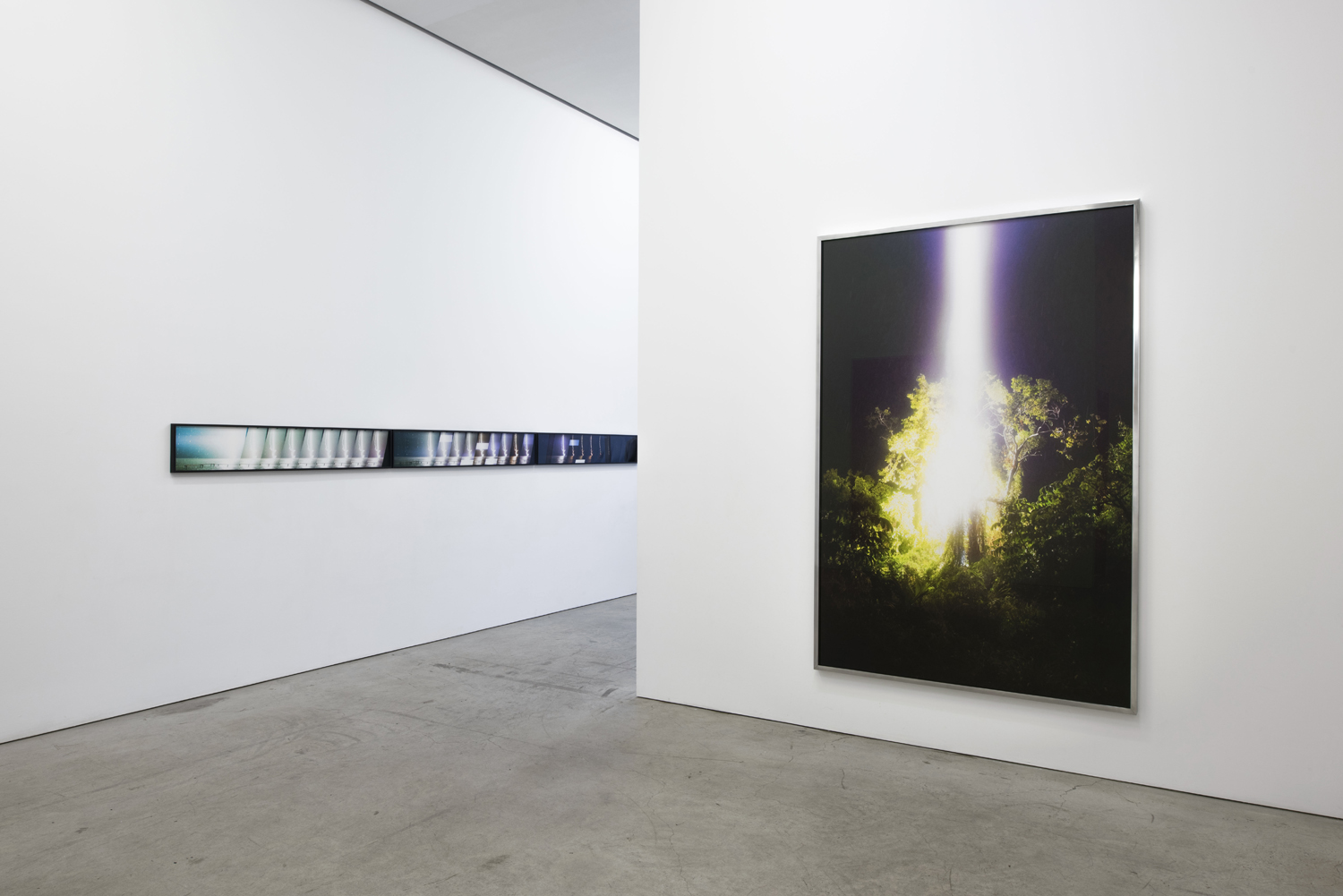 In his months of time in the town, von Bismarck also further explored his long-running idea of attempting to tame a bolt of lightning. This brave and slightly nuts notion involved heading out into a raging thunderstorm and firing off an aluminum rocket to create an "artist-made lightning bolt."
It was all part of his wanting to "tease out a relationship with the earth" and the results of these artistic and scientific experiments are part of von Bismarck's latest exhibition, Good Weather, at New York's Marlborough Contemporary. In the gallery the dried pressings are mounted on stainless steel and hung from the ceiling.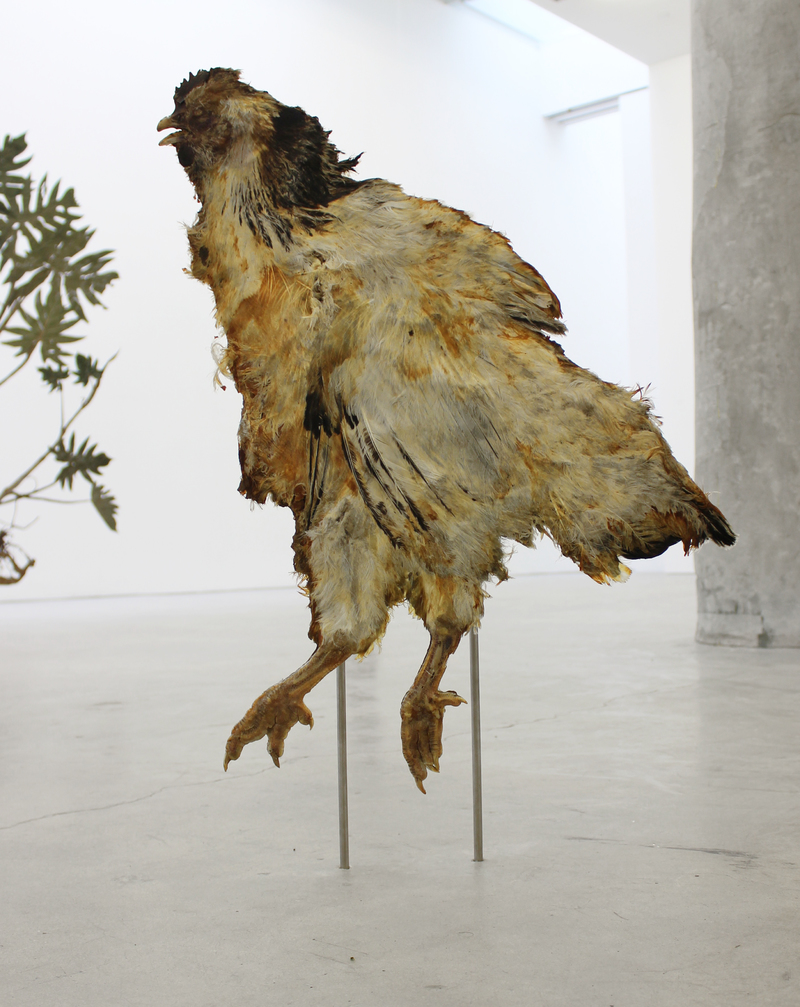 "How we perceive the world, and nature in particular, inspires the majority of my work," the artist tells Creators. "When traveling [in Venezuela], I read the diaries of early explorers in the region, who painstakingly wrote down what they saw and experienced. Their adventures had a component of science fact-gathering missions, and they brought back to Europe drawings and small pressed plants in order to share what they'd seen of this wild part of our planet—this whole process of simplifying the wild so that others may consume it, there's something beautiful but also very brutal about the process, and that's what I like to explore in my work. How do you interact with nature, how do you explain that interaction to others? I wanted to play with bringing back the wild, and had to develop a quite complicated process to make that happen."
Noting that there's no precedent for pressing plants in their entirety like this, von Bismarck was forced to develop his own technique. Which required a 50-ton hydraulic press that could press both plants and animals "into an almost two-dimensional form." To do this it had to work at a temperature of 120°C and be vast enough that whole plants could fit inside. It all had to happen inside three minutes too, or the coloring of the plants would be lost. "Some plants look very ornamental, and some animals look like roadkill, but it's all the same process," notes von Bismarck.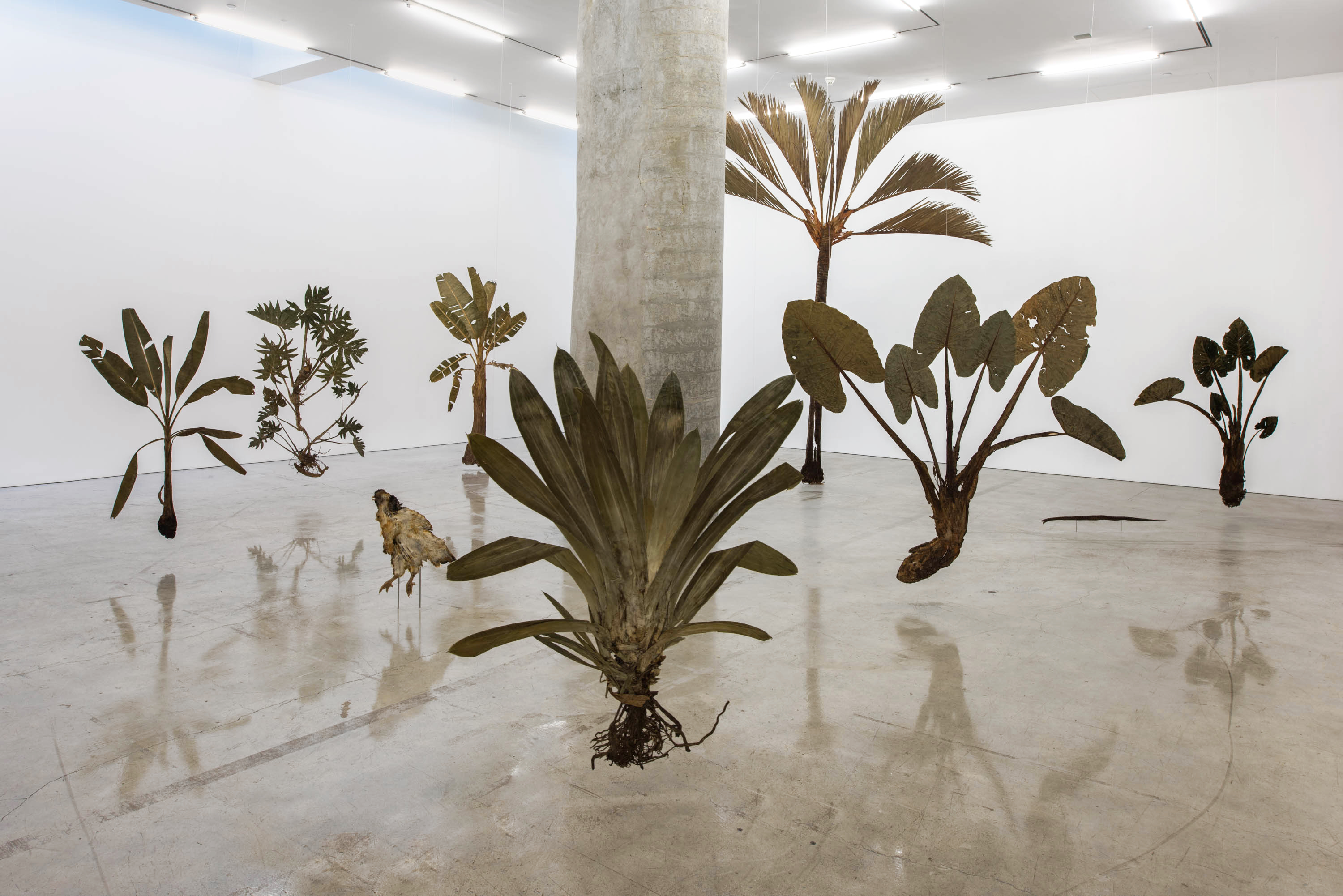 In the exhibition, along with these epic flattened plant pressings, are also video, stills, and sculptures (in the form of rockets) of the artist's attempts at taming lightning. The ongoing project is called Talking to Thunder and involved going out into the dark and stormy night and prompting lightning from the heavens. This involved using a rocket equipped with grounding wire to complete the earth-to-sky circuit and tease out the electric current.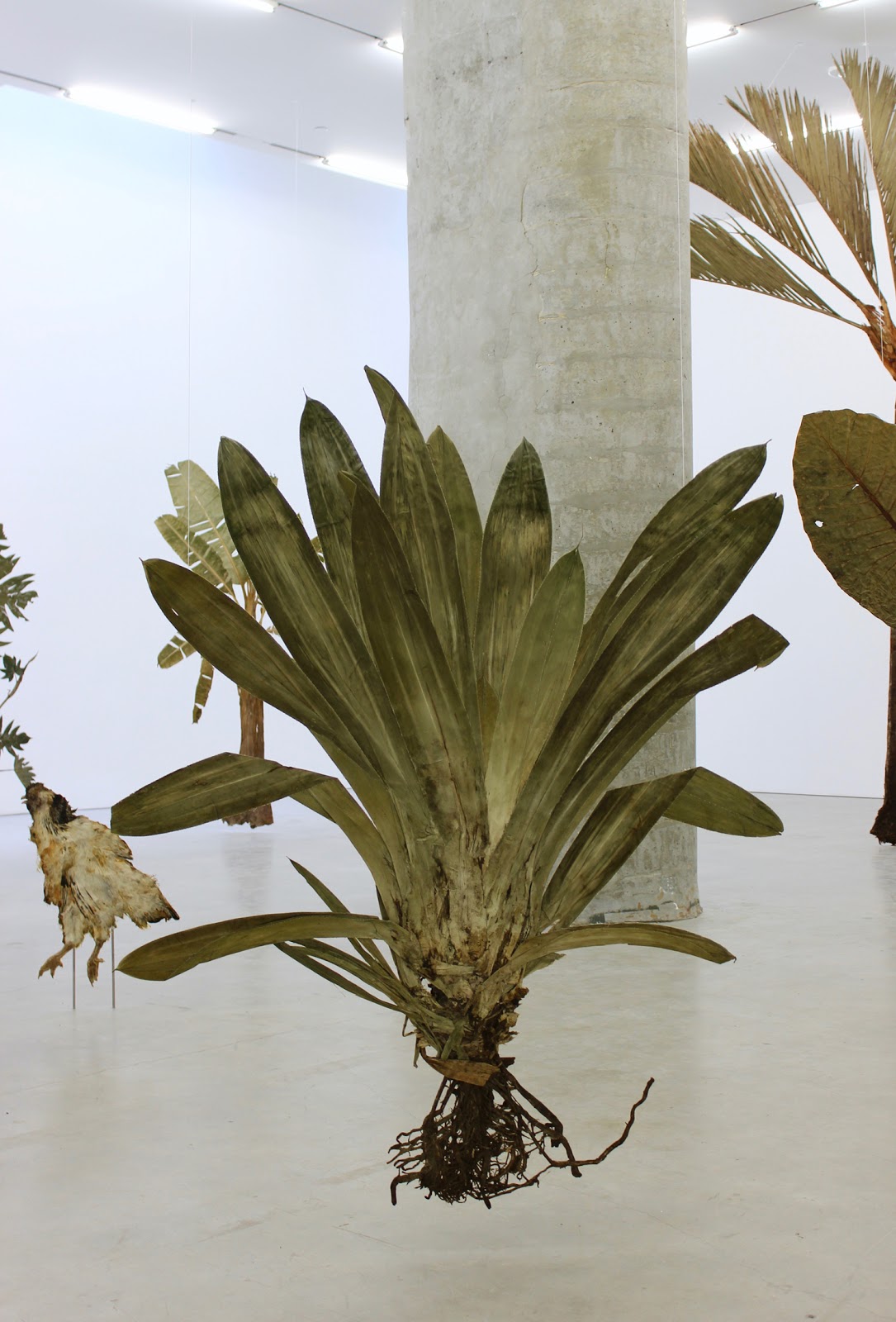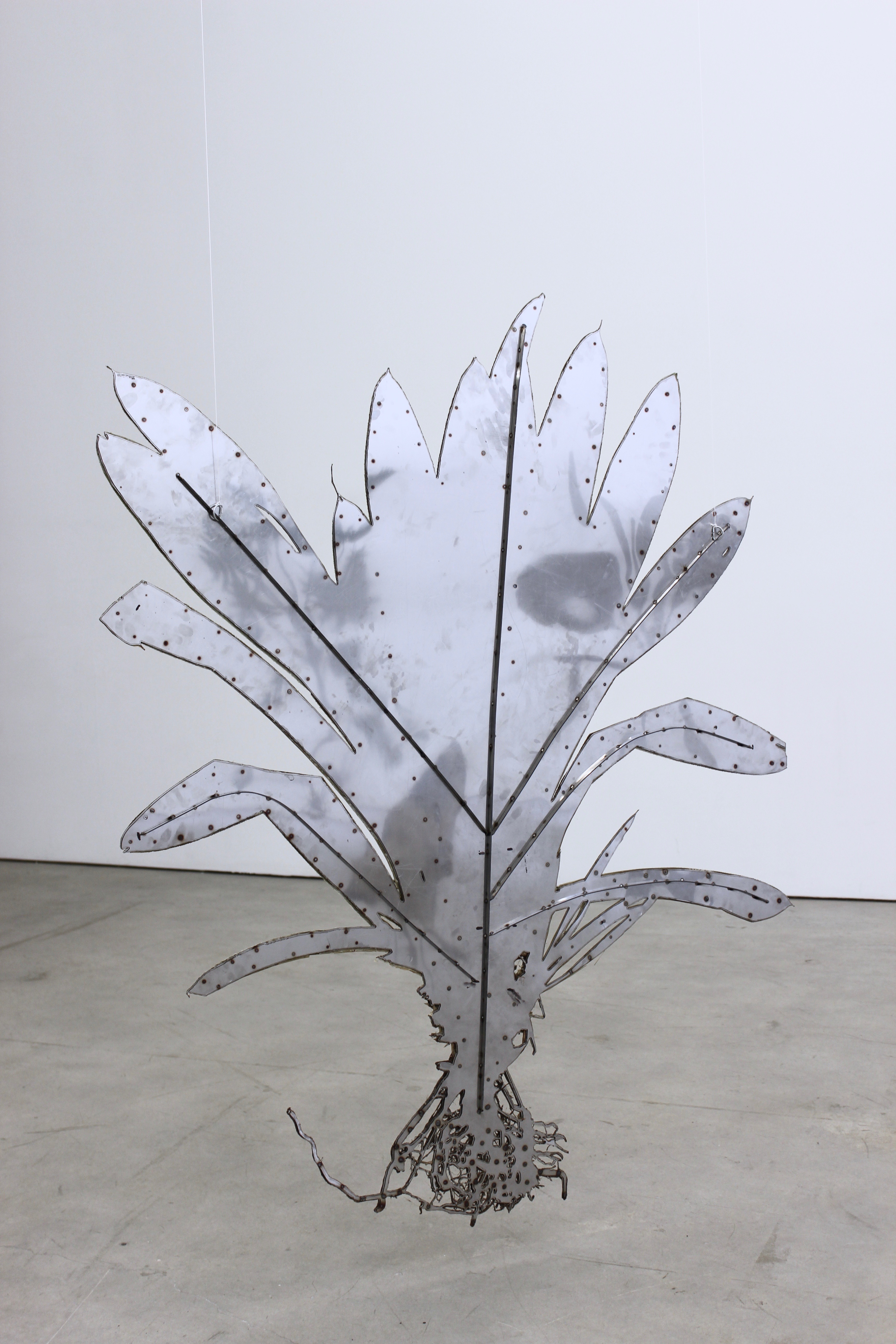 "I managed to trigger them [lightning] by shooting aluminum rockets with spools of very thin kevlar-copper-silver braided wire up into the clouds," the artist explains. "It doesn't sound complicated, but… triggering lightning is one part of the challenge—doing it without killing yourself or anyone nearby or even quite far away is not as easy."
No doubt. Von Bismarck has been working on this particular project for around a decade, previously trying it in Europe before beginning to do it in Venezuela.
"Lighting is wild," von Bismarck notes. "It's the perfect metaphor for the uncontrollable aspects of nature. Straightening lightening changes its visual appearance and meaning to us, and I really just had this instinctive urge to do it, precisely because it would change my relationship with truly wild nature. It's an odd tension between feeling very powerful, and being totally out of your element. What I am showing in the exhibition are three instances of lightning I managed to trigger. One is hitting a lake, one a palm tree, and another on a tropical tree. My lightning experiments are a work in progress, since my work in general is largely science and experiment-based. So many of the projects are! That's the nature of work based in nature. We're making a documentary about the lightning project for this reason. Might as well have a film crew around, watching the process unfold. There are a lot of things I want to push further, to expand upon."
Good Weather is on now until May 20, 2017 at Marlborough Contemporary, 545 W 25th St. in New York. You can check out more of Julius von Bismarck's work at his website here.
Related
Bogota Is a Painting in Slow-Motion Footage From the Back of a Pickup Truck
These Poetic Photograms Were Made in Total Darkness in Nature
Atmospheric Installation Brings Outdoor Weather Inside
Source: vice.com