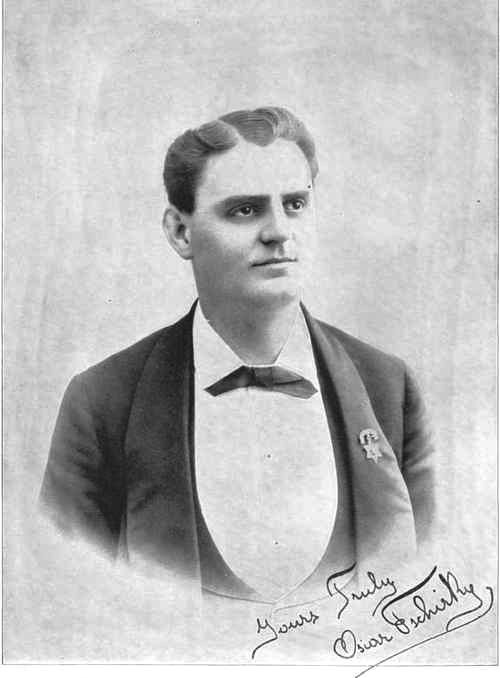 You probably don't recognize the name Oscar Tschirky, but everyone who was anyone in New York during the first half of the 20th century knew him, and liked him. Tschirky immigrated from Switzerland as a young man, and worked his way up the ranks in the hospitality industry. In 1893, he was hired to be the maître d' at the new Waldorf Hotel, a position he held for 50 years.
The original Waldorf, with Oscar as its public face, opened on the eve of a depression and specialized in tone-deaf displays of wealth. While impoverished New Yorkers formed bread lines downtown, financiers smoked in an oak-paneled café modeled on a German castle. The ladies' drawing room, apparently without irony, reproduced Marie Antoinette's apartment. Irresistibly ostentatious, it became the de facto headquarters of the late Gilded Age.

Most evenings, Oscar greeted guests outside the Palm Room and, based on their social standing, decided whether there was, in fact, a spare table for dinner. He stood with a hand on the velvet rope, something he invented to manage crowds but which only heightened the restaurant's popularity. "It seemed that when people learned they were being held out," he recalled years later, "they were all the more insistent upon getting in." His smile of recognition was currency: It meant that you belonged.
Tschirky's skill in managing both the hotel restaurant and its guests made him wealthy and well-known. Read about Tschirky and his legacy at Smithsonian.
Source: neatorama