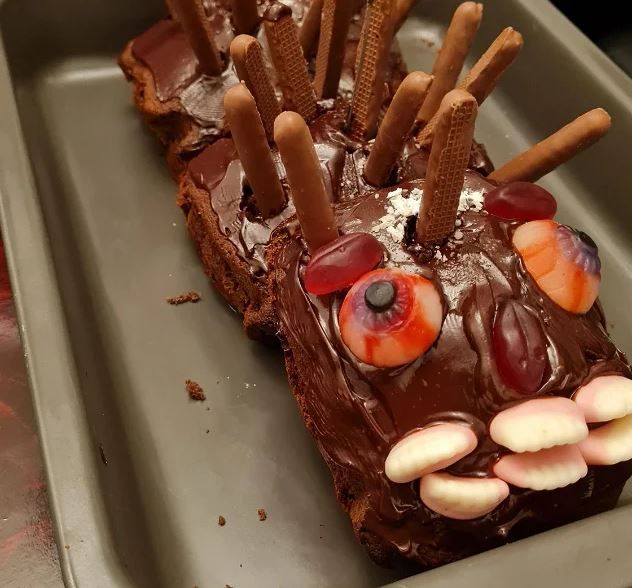 🎂 What in the world is that strange cake supposed to be? You'd never guess the answer.
🔥 Seattle-based artist Sunday Nobody thinks ahead. How far ahead? How about 10,000 years into the future when civilization would presumably no longer know the joy of Flamin' Hot Cheetos. So he created a sarcophagus containing a single bag of the snack to preserve this bit of 21st century food marvel for future generations.
📺 Could you imagine Breaking Bad without Jesse Pinkman? Turns out that the character was supposed to be a temporary one. Find out other temporary TV characters that were so good they became permanent members of the show.
🐎 Three words: world's smallest pony. Warning: extreme cuteness inside!
🎃 This artist takes pumpkin carving into a whole 'nother level.
😈 Love anime? Take a look at these 9 Chainsaw Man fan art tees.
Image: u/I_crave_waffles
Source: neatorama