Guy tries to break into hotel room while owner is there
by u/OnyxUnix in nope
A woman at the Holiday Inn in San Jose, California, ignored a knock on her door. Not long afterward, she saw a lock monkey snake its way into her room. She called the front desk and then recorded the break-in attempt. Hotel staff came and found a man and a woman who said they were looking for a friend. The couple got away before police arrived. The would-be intruders were obviously looking to rob a supposedly unoccupied room, since they knocked earlier to see if anyone was there. But it could have gone bad if she had confronted them herself. Here is the news report.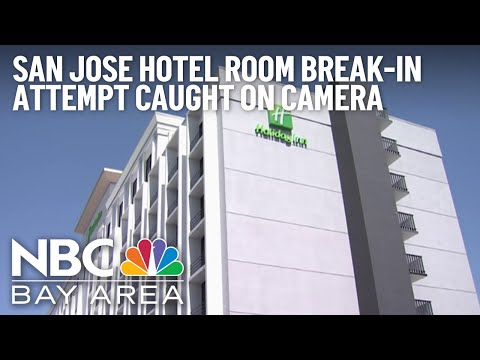 Yeah, I don't think switching to Airbnb would be any safer. But there are travel aids you can get that will block a door opening while you are in a hotel room. Something to think about. -via reddit
Source: neatorama