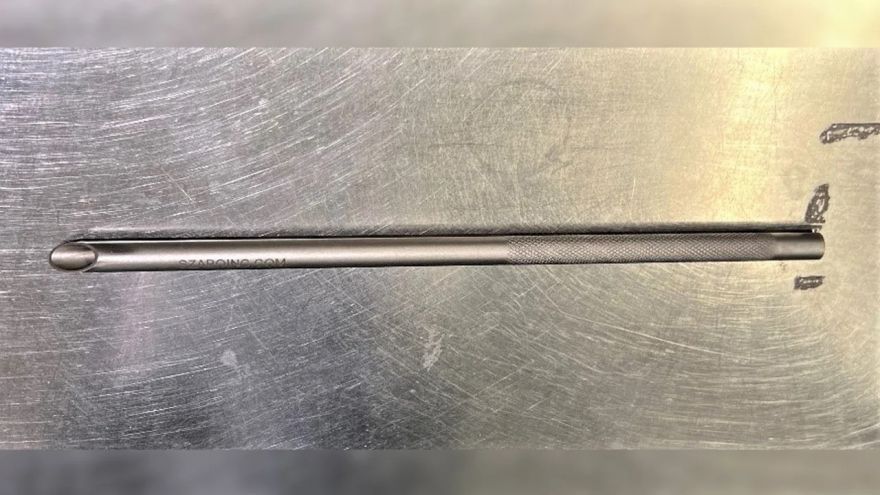 It's not a supernatural object, definitely. Apparently, this is a weapon.
A vampire straw was found in a traveler's bag when it passed through security at Boston's Logan Airport. The unusual item was made of titanium, and while they function as straws, their structure allows them to also be used like a dagger. Some sellers also advertise these items as very effective tire deflators.
The state police and troopers confiscated the item from the 26-year-old man. He was also charged by the state as vampire straws are banned travel items.
Image credit: TSA New England
Source: neatorama