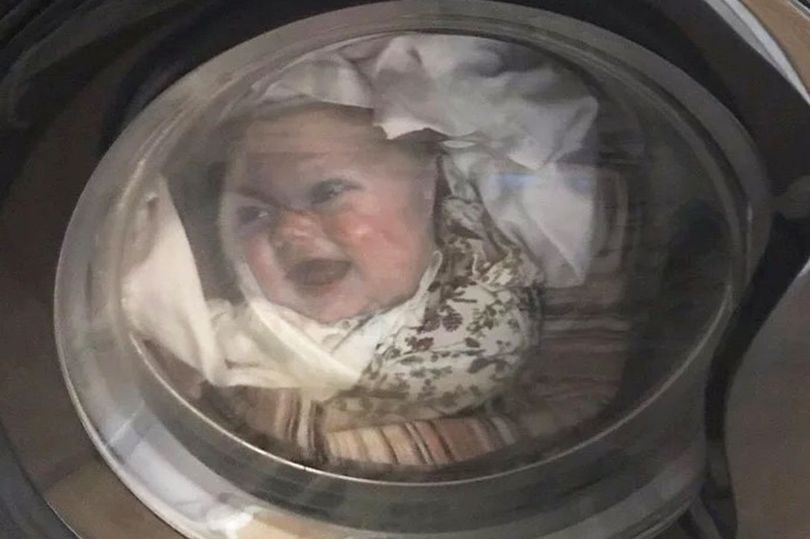 Don't worry. It's just a t-shirt with a picture of a baby on it.
Not many details can told about this photo, but it appears to have emerged from a Russian Imgur user named A Russian And His Bike.
He tagged the image "Please, if you are ever washing your favourite shirt with a picture of your child on it, just put a warning note on the washer or something…"
Dozens of Imgur users commented the image had made them do a serious double take. More than one asked him to add a similar warning to the actual upload.
One commenter, typical of many, said "'GOOD GRIEF! Put a note on the title that actually shows up on the thumbnail, too, please!'"
I wonder where the real baby is when this photo was taken.
(Image Credit: DailyStar)
Source: neatorama