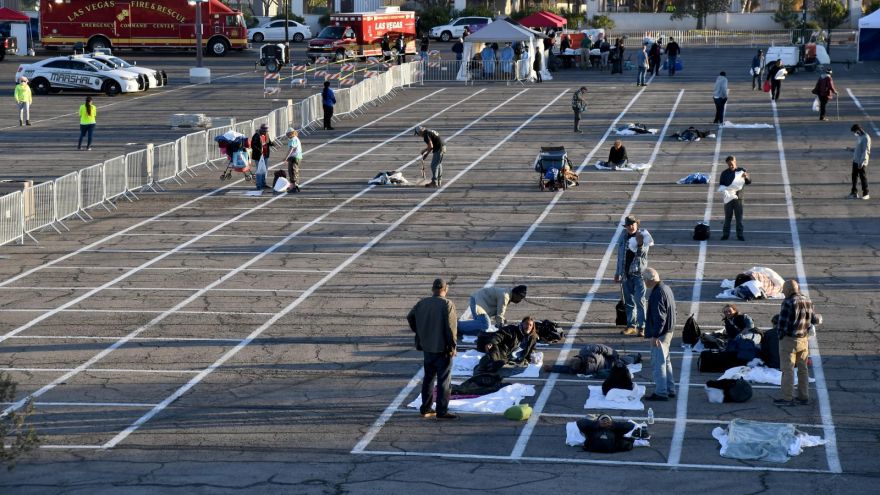 For one, you can help the people in need. In a new research from Canada, researchers discovered that simply giving money to people in need made them spend fewer nights at a shelter, experienced fewer days without enough food, and secured stable housing quicker than those who weren't given anything more than a workshop. The research was a year-long project, as Gizmodo details:
Beginning in spring 2018, the project recruited 115 individuals who had recently experienced homelessness (an average six months spent homeless). Of these, 50 people received the cash payment as well as training from a workshop on goal setting and personal planning; half were also offered additional life skills coaching. The no-cash group was split into two, with one group receiving the workshop and coaching and the other none. All participants, however, were given access to a savings account if they didn't have one already. They were also all given questionnaires to fill out one, three, six and 12 months later, and completed an open-ended interview six and 12 months in.
In the first month alone, according to the report, people given the cash were able to cut their days living unhoused from 77 percent to 49 percent, compared to their recent baseline; while those without the payment actually increased their days of homelessness in the first month. On average, it took about three months for cash recipients to find stable housing, compared to the average 5 months it took everyone else.
Moreover, the cash group cut down their level of food insecurity—defined as having trouble eating three meals a day–from 70% to 33% in the first month, and were able to avoid food insecurity more than the control group throughout the year. On average, the group also saved $1,000 of the original payment by the end of the 12 month period, and there was an 39% decrease in the reported use of alcohol, cigarettes, and other drugs in the cash group as well.
image via Gizmodo
Source: neatorama