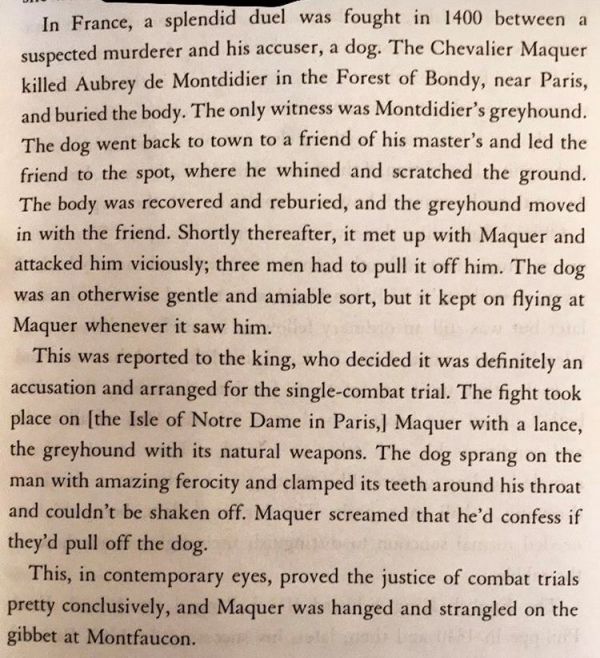 Riley Stearns, a filmmaker, wrote, directed, and produced a recent film called Dual. It's a satirical film in which a woman must fight her own clone in a duel. A few days ago, he shared the above image about a human-canine duel in a viral tweet.
Stearns did a lot of reading to prepare his story, including reading Gentleman's Blood: From Swords at Dawn to Pistols a Dusk by Barbara Holland, which is a history of dueling in Western civilization. Holland's text includes this fascinating and perhaps true story of a duel fought in Fifteenth Century France between a man and a greyhound.
The dog won.
It's an amazing story. But as a librarian, I have a duty to verify if it's true. To summarize my investigation: the story is so poorly sourced that it's unlikely to be true. To be more specific, this story does not appear to date back prior to the Nineteenth Century.
But it's probably okay to share with your dog anyway.
Source: neatorama