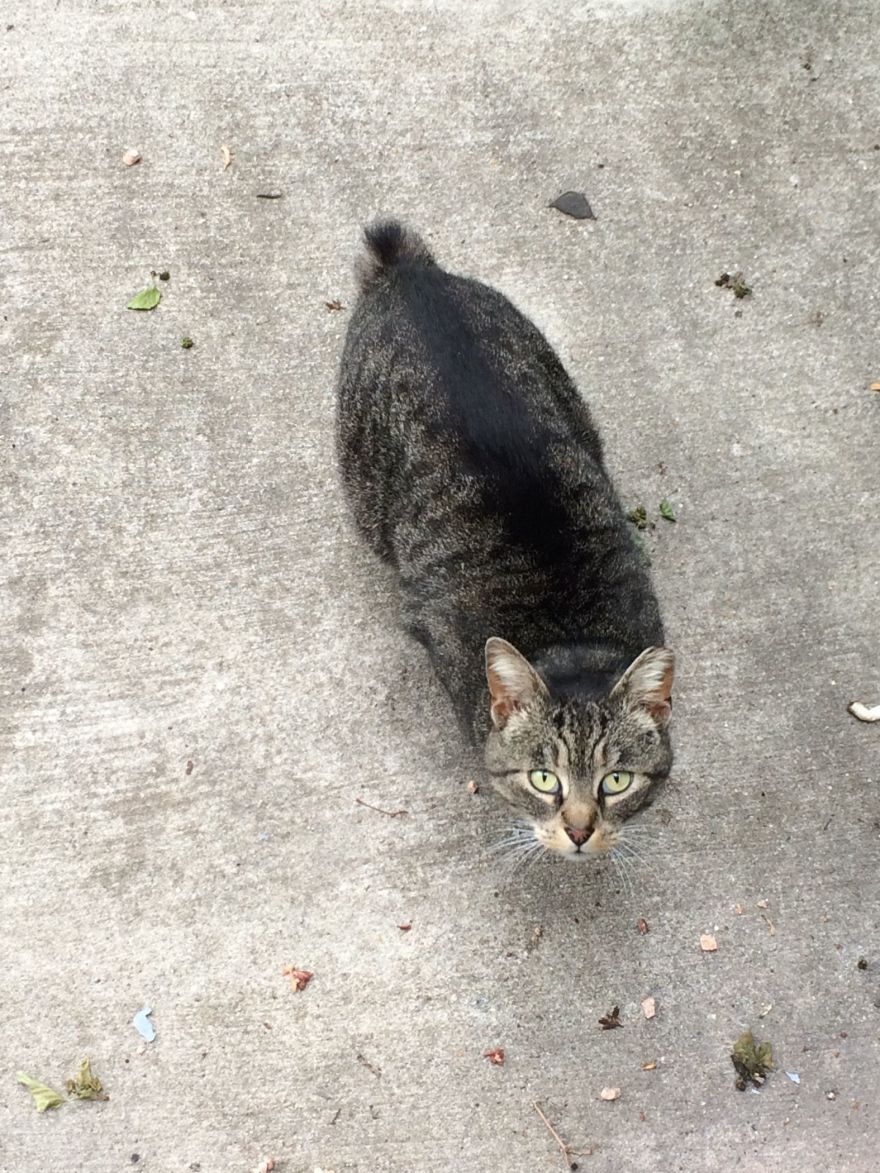 Brooklyn — During New York's harshest weather, Shayla would open her kitchen window, as well as the screen. This means that bugs, dirt, ice, or humidity, depending on the season, can come in unhindered to her house. But why does Shayla expose herself to these elements? The answer is, so that a stray cat can go through the window and seek shelter, that is, if he wants to.
I moved into my apartment in the fall of 2014. It's a first-floor railroad in a brick rowhouse overlooking a garden that none of the tenants have access to. As a result, the yard is a wild place. Its only human trespassers are the occasional handyman or gardener.
The cat appeared shortly after I moved in. He was a small grey and white tabby, with a fuzzy nub on his behind where a tail should be. I named him Nubbin. After seeing him dart through the yard a few times, I bought a can of Friskies, put it on a plate on the windowsill, and was happily surprised when he came and ate it all up. Now, I feed Nubbin two or three times a day.
Nubbin, like Shayla, is an anxious and neurotic creature. But how did Nubbin teach Shayla a lesson about anxiety? Know more about this story over at Vice.
(Image Credit: Shayla Love/ Vice)
Source: neatorama