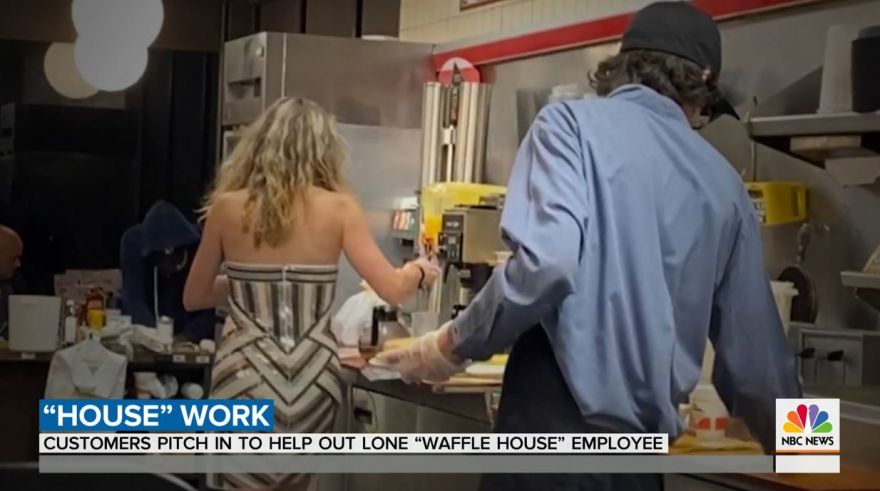 Due to a scheduling mix up, Ben, an employee of a Waffle House in Birmingham, Alabama was working the overnight shift alone. Almost 30 people had crowded into the restaurant and Ben was trying to manage cooking, serving, and cleaning all by himself. He was overwhelmed.
So one customer put on an apron and got to work. Then another did, too. Ethan Crispo, a hungry customer and witness of the incident, talked to the Today Show:
"The look on his face was just bewilderment," Crispo told Sanders.
An unidentified male customer then decided to help him out, grabbing an apron and going behind the counter to wash dishes.
Another customer, Alison Stanley, went behind the counter to brew some coffee — in her stiletto heels and sequined dress.
"I don't think it's anything special," Stanley told Sanders. "He needed help, so I got up and helped out." […]
Crispo had his usual order, double plain waffle, as he took in the scene of strangers helping out Ben on his shift.
"Humanity truly isn't good, it's great!" he said.
-via Dave Reaboi | Photo: Ethan Crispo
Source: neatorama