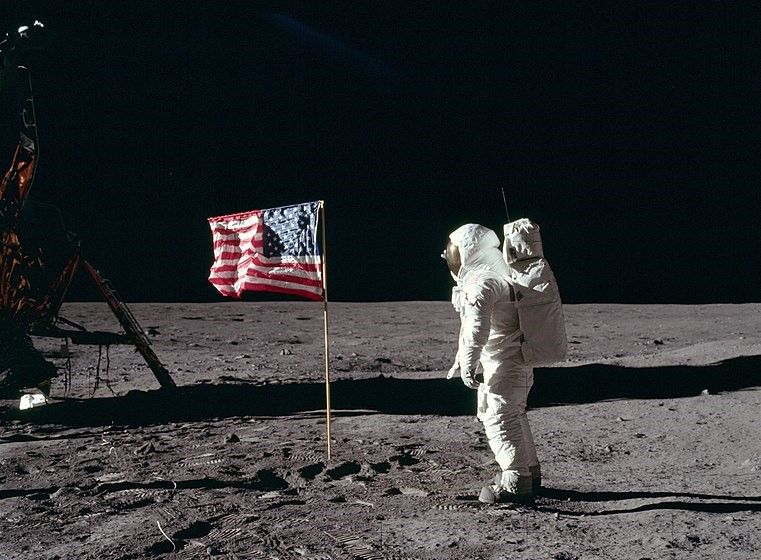 Like the flag that was smuggled into a NASA space flight, there are quite a few things that shows how the people working at NASA are still human. In fact, during the Apollo 11 mission, they almost forgot to bring a US flag along with them. Well, with so many things on their hands, nobody can blame the people at NASA.
At no point — right into the middle of 1969 — had anybody at NASA paused and thought about how to celebrate landing on the moon. Somebody at headquarters actually called NASA in Houston and said: "You've got to do something about this, we're gonna have to celebrate somehow." And NASA created the Committee for Celebrations of the First Lunar Landing on the Surface — it sounds like a NASA committee.
A guy named Jack Kinzler, who was a senior technical manager in Houston, came to the meeting with this plan for a flag. He said we've got to plant a flag, you don't go to the moon and not plant a flag. And in order to make it fly on the moon, with no air, and no atmosphere at all, we're going to have to have a vertical flagpole, and … hinged to it at the top, a horizontal flagpole. And then we're just going to slide the flag out, like a curtain.
And the senior officials who were on the committee … said: "Jack, that's a great idea. You go make that flag."
They bought off-the-shelf flags. It's pretty clear they bought those flags at Sears.
This and many other behind-the-scenes moments leading up to the Apollo 11 flight and return were documented in a new book by Charles Fishman, "One Giant Leap: The Impossible Mission That Flew Us to the Moon".
(Image credit: Neil Armstrong/NASA; Wikimedia Commons)
Source: neatorama